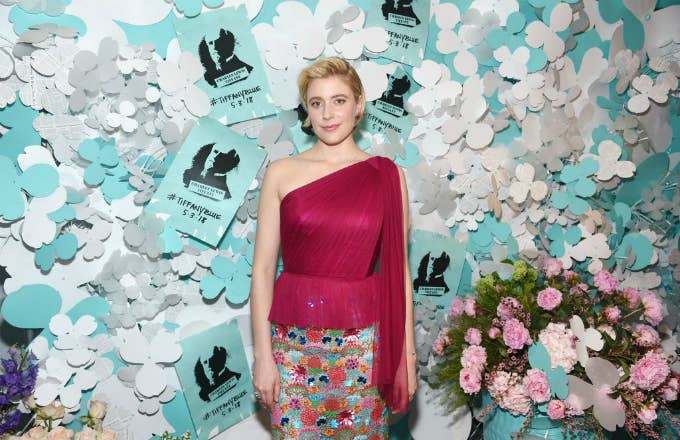 Little Women is coming to the big screen again with major A-listers including Meryl Streep, Emma Stone, Saoirse Ronan, and Timothée Chalamet circling to join the cast. And Variety reports Greta Gerwig will direct the famed 1868 novel's adaptation as her first project since her Academy Award–nominated and critically acclaimed solo directing debut Lady Bird. That one featured Ronan and Chalamet.
This will be the seventh Little Women movie. The most popular adaptation of Louisa May Alcott's classic book is the 1994 one with Winona Ryder, Trini Alvarado, Kirsten Dunst, Claire Danes, and Christian Bale. The latest is the BBC's miniseries, which aired in 2017.
The family drama set during and after the Civil War follows a group of sisters dealing with growing pains and their headstrong mother. If the cast comes together, The Hollywood Reportersays Streep will play the mother, Marmee, while Stone and Ronan will portray two of the sisters, Jo and Meg. As for Chalamet, he'd likely take on the role of Jo's next door neighbor and close family friend, Theodore "Laurie" Laurence.
Not everyone is happy about the new adaptation. Some have noted the most recent versions are the best and thus there's no need for a new one.
Others are advocating for a more diverse cast—or new narratives instead of another remake.