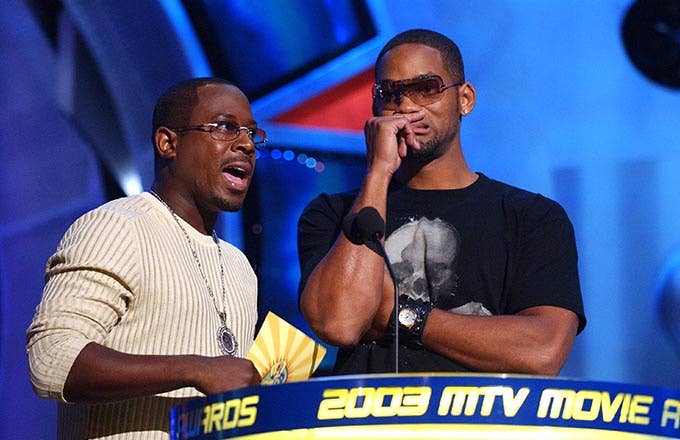 Bad boys, bad boys, whatcha gonna do? Whatcha gonna do when they come for you?
Bad Boys may finally make a comeback for its third installment. 
Back in August, Martin Lawrence, who starred in the buddy-cop film with Will Smith, told EW that he didn't think Bad Boys III (Bad Boys For Life) is going to happen. But it seems that all hope was not lost.
Deadline reports that Sony is in early negotiations with directors Adil El Arbi and Bilall Fallah, and they're looking to start production as early as this August. The Moroccan-born directors are best known for their work on FX's Snowfall. They're also listed to direct another pre-2000s cop film, Beverly Hills Cop 4.
Bad Boys III has been a major talking point since the film's 2003 sequel arrived in theaters. But it's always got pushed back due to busy schedules and a revolving door of directors. At one point, Smith blamed his mustache for the delay. Joe Carnahan was the latest director attached to the project before he left last March. There's also a Bad Boys script, written by Chris Bremner, but it's uncertain whether or not Arbi and Fallah will use it if they sign on to direct the film.
With that said, the Boy Boys franchise seems to be coming back in a major way. Gabrielle Union is also set to reprise her role in a Bad Boys spinoff series based on her character Special Agent Syd Burnett who will be leaving the DEA for the LAPD. The series is set to air on NBC.