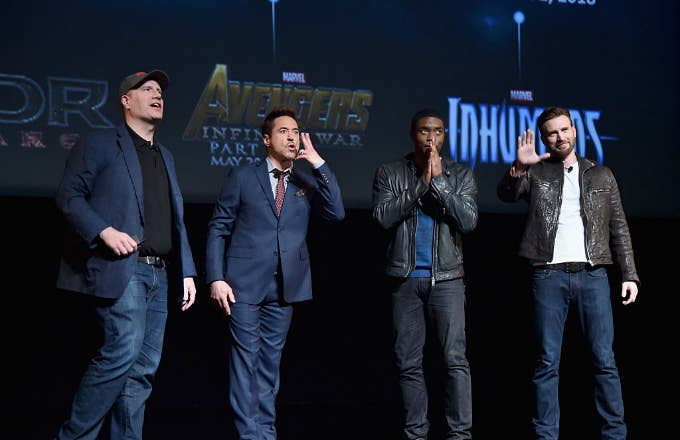 OMGOMGOMGOMGOMG!
Avengers: Infinity War will be released on April 27 instead of May 4, which means fans will get to see the film one whole week earlier than originally intended. 
Thursday, Robert Downey Jr. tweeted at Marvel to ask if the film could be released before May 4. And of course, they were happy to oblige "Mr. Stark" and offered up the date April 27. But the legendary actor doesn't just want to see it himself, he wants to bring his friends along. And by friends, he meant the world.
And: scene.
Some speculate that the move is due to Black Panther's massive success. Since the blockbuster is Marvel's last film before Infinity War, more fans than ever are excited for the next installment in the Marvel Cinematic Universe.
Not to mention, the film is set to include more than 70 characters including Captain America, Iron Man, Black Panther, Black Widow, the Hulk, and more as they take on Thanos, the villain mastermind looking to assemble the infinity stones for his all-powerful gauntlet.
Basically, it's gonna be lit. Avengers: Infinity War is slated to be released on April 27.