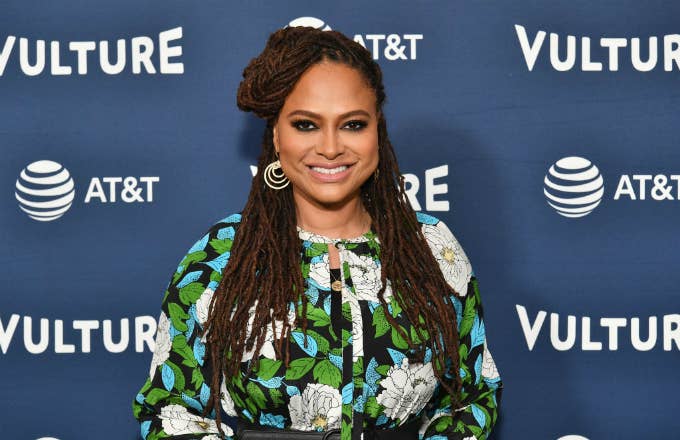 Ava DuVernay just unlocked a new level of greatness. After being nominated for several Academy Awards, and becoming the first African-American woman to direct a movie with a $100 million budget, DuVernay can now add being a part of a Jeopardy! answer to her growing list of accomplishments.
In a recent episode of the competitive quiz show, DuVernay's Netflix documentary, 13th, was the subject of the Daily Double. A tweeter caught the moment on TV and hashtagged DuVernay's name.
"Ava DuVernay's documentary about race & incarceration gets its title from this constitutional amendment," read the question.
DuVernay caught wind of the moment and decided to commemorate it on Instagram. "Smiling like the proud parent that I am. My most political child is doing good things out in the world," read her caption with a screenshot of the question and a contestant. She also called herself a "mother of 10" and listed all of her "children," the projects she's directed: Central Park 5, A Wrinkle in Time, Queen Sugar, Selma, Middle of Nowhere, 13th, Venus VS, I Will Follow, My Mic Sounds Nice, and This is The Life.
She'll have a lot more "children" in the future as well since DuVernay has a bunch of projects in the works.
In addition to working on Queen Sugar, and the Netflix miniseries Central Park Five, she's also directing and co-writing The Battle of Versailles (based on the 1973 fashion show credited with starting the American fashion industry), directing DC's The New Gods, and working with Colin Kaepernick on a comedy series based on his life. She's also executive producing a CBS drama called The Red Line, an adaptation of Octavia Butler's Dawn, and the mythological series The Last Amazon. That's a lot more Jeopardy! answer material in the future.