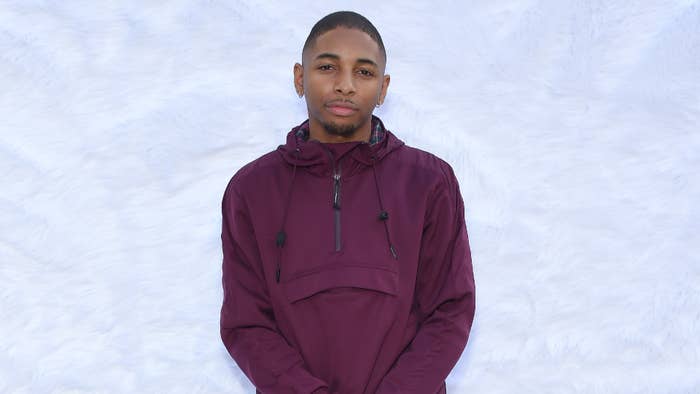 Kaalan Walker, known for his role in the 2018 SuperFly remake, has been sentenced to 50 years to life in connection with multiple rape convictions.
Per the Los Angeles Times, Walker was sentenced on Monday following his April conviction on multiple counts including forcible rape, statutory rape, and rape by intoxication. Complex has reached out to the Los Angeles County District Attorney's Office for comment.
In 2018, the Los Angeles Police Department's Van Nuys station announced that it was seeking "the public's help" in gathering information on additional alleged victims. Walker was arrested that September in connection with what was then described as "a series of sexual assaults" dating back to 2016.
At the time, police said that each of Walker's victims were "aspiring models" who were initially contacted by Walker on social media under the guise of work. In October 2018, Walker was arraigned on nine felony sexual assault charges and initially held on $1 million bail.
According to a regional NBC report, Walker's conviction included cases involving three teens and four women. In previously shared comments, a legal rep for Walker pushed back against the allegations, arguing that those involved "voluntarily made their own decisions." The allegations, the attorney further asserted in court, were "payback" against their client.
Walker's additional credits include Kings, starring Halle Berry, and the TV series In Contempt. 
In March of last year, Kehlani came forward with public support for the women who had accused Walker of sexual assault.  That same month, Jean Deaux alleged that Walker took advantage of her while she was under the influence.