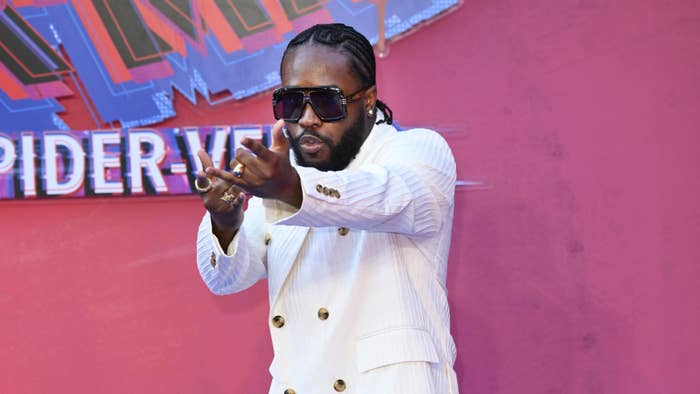 Shameik Moore is ready to again "prove people wrong."
The actor, who voices Miles Morales in the universally acclaimed Spider-Man: Across the Spider-Verse and its predecessor, previously went public with his desire to also portray the character in an upcoming live-action production. Speaking with Entertainment Tonight in April, the actor—whose breakthrough came back in 2015 with the Pharrell and Diddy-backed Dope—said he would put his "entire spirit" into the part.
"Do I want to do it? Absolutely," Moore said at the time. "I think if you know the work, you know, I would just be humbled to be able to take on that."
As coverage of the Into the Spider-Verse sequel has continued amid its box office success, speculation about a new live-action take on the character has grown. Recently, this has included some pushback on Moore's hopes of embodying Miles Morales in a new medium, partially due to his age.
"I didn't realize y'all were haters like this lol," Moore wrote on Twitter on Thursday. From there, the 28-year-old actor pondered taking a "post and leave" approach before elaborating further.


One user's tweet pointed out the number of voice actors behind Peter Parker who didn't end up in a live-action production, as well as Moore being "not even part Latino." (Miles Morales' mother Rio is Puerto Rican.)
Shameik Moore pointed to his overall filmography in response.
"It's the rest of my resume that validates me," he said.
Later, he brought in a reference to his acting teacher.
"One thing I love to do is prove people wrong.. ask my acting teacher," he said.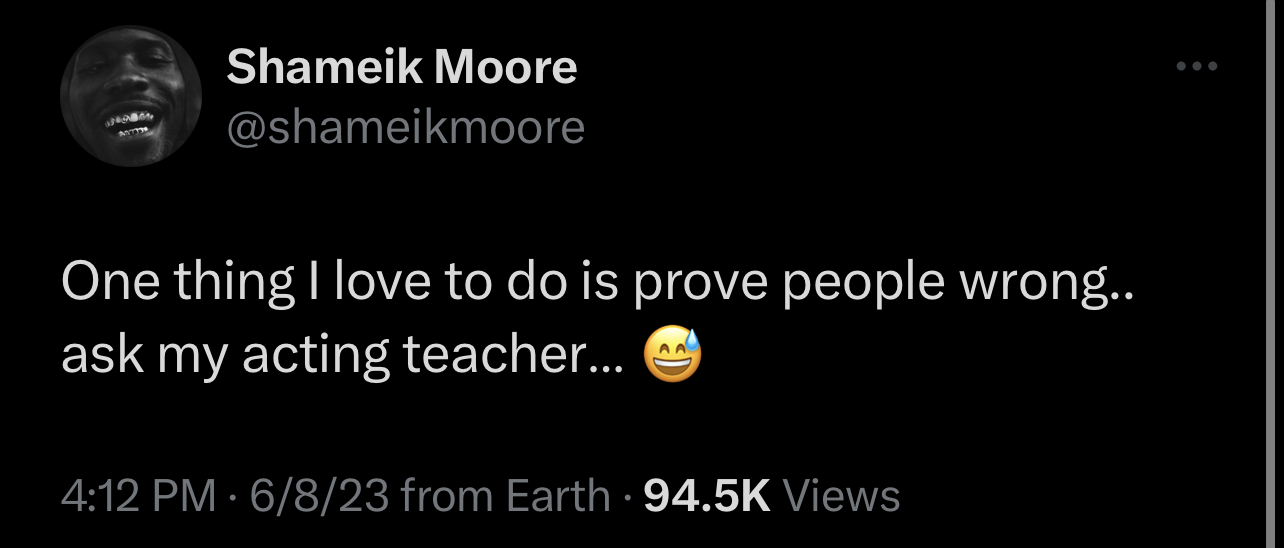 Producer Amy Pascal, who's also behind next year's trilogy-capper Beyond the Spider-Verse, has already teased that a live-action Miles film is on the horizon. Per Variety, she confirmed as much, albeit without specifics, in a chat with Marc Malkin at last month's Across the Spider-Verse premiere.
For now, everyone reading this is encouraged to see (or see again) Across the Spider-Verse on the biggest screen possible this weekend.