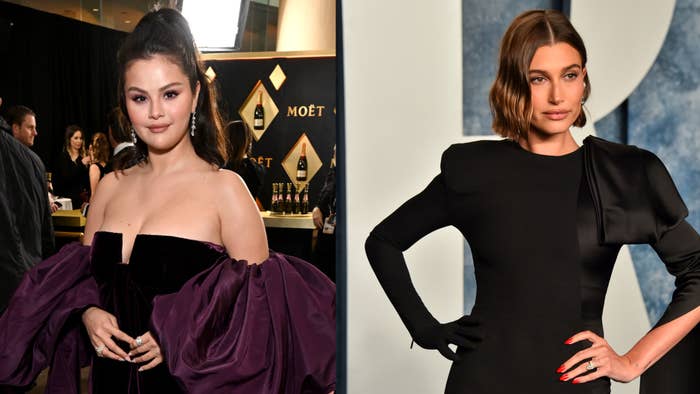 Selena Gomez says Hailey Bieber reached out to her about "receiving death threats and such hateful negativity" amid continued social media chatter surrounding an alleged feud-focused frenzy.
"Hailey Bieber reached out to me and let me know that she has been receiving death threats and such hateful negativity," Gomez wrote in an Instagram Stories update on Friday morning. "This isn't what I stand for. No one should have to experience hate or bullying."
From there, Gomez urged those involved in such behavior to cease their activities.
"I've always advocated for kindness and really want this all to stop," she said.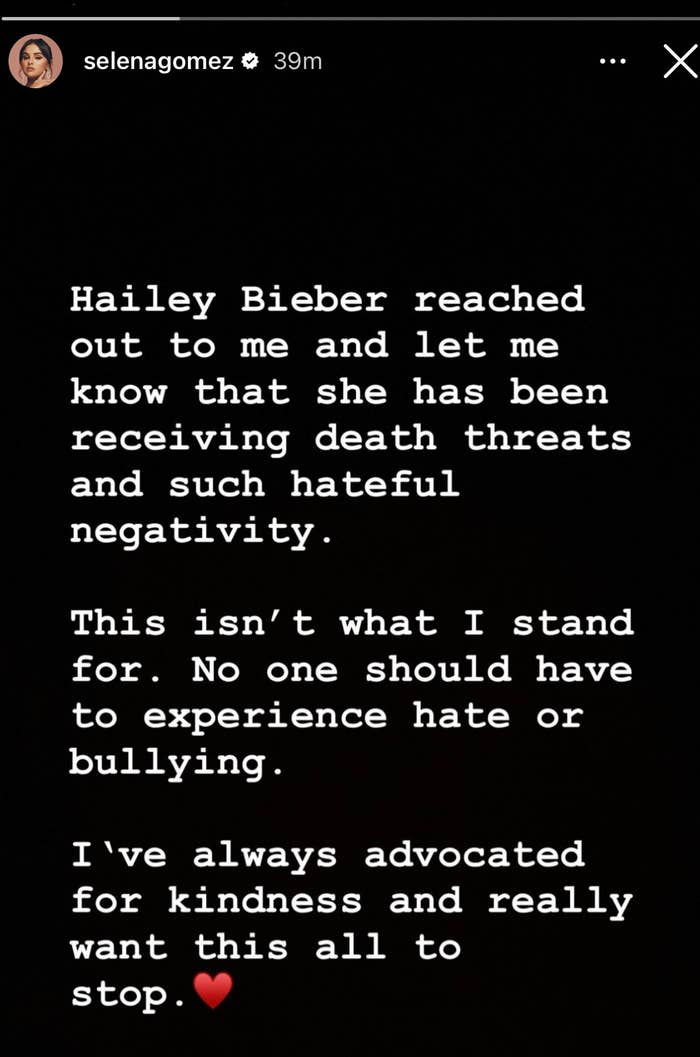 Earlier this month, Gomez appeared to address the ongoing situation, albeit without specifically mentioning Bieber.
"Please, please be kinder and consider others' mental health," she said in a TikTok comment at the time, adding that her heart "has been heavy."
Of course, all of this has been going on for some time now, spurring numerous explainers in the process. While the latest speculation zeroed in on an eyebrow-laminating TikTok from Gomez and subsequent social media updates (also about eyebrows) from Bieber and Kylie Jenner, the larger story dates back much further than that.
Last September, Bieber appeared on the Call Her Daddy podcast, spurring a discussion during which she shot down the oft-repeated assumption that she "stole" her now-husband Justin Bieber from Gomez.
"It's not my character to mess with someone's relationship. I would just never do that," Bieber said at the time. "I'm not interested in doing that and I never was."
Later that year, Gomez and Bieber appeared in photos together while in attendance at an Academy Museum event in the Los Angeles area. Despite this apparent display of feudlessness, the controversy involving the two stars—as evidenced by Gomez's latest update—has persisted.