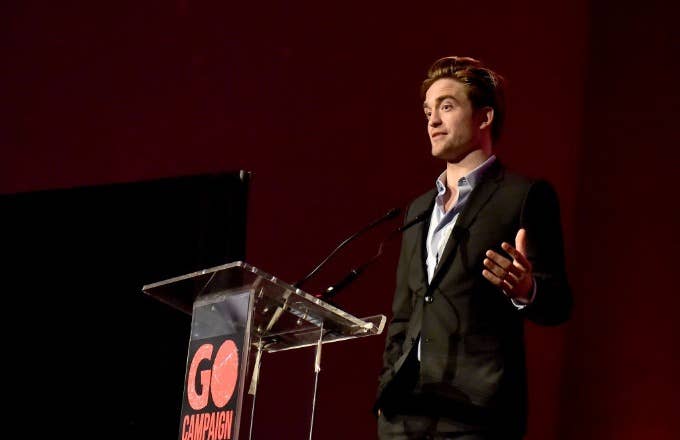 Robert Pattinson, a.k.a. The Pattman, rightfully doesn't consider Batman a "superhero" in the traditional sense of the term.
In a Today interview shared Sunday, the star of this year's The Lighthouse was asked about taking on the role in the upcoming 2021 Matt Reeves film. When host Willie Geist used the word "superhero" to describe the beloved DC character, Pattinson was quick to politely correct that characterization.
"Batman's not a superhero," he said, laughing. "It's weird. I always balk at it. I'm like, it doesn't count. You need to have, like, magical powers to be a superhero."
Geist then jokingly argued that the presence of a cape might complicate that distinction.
"The cape is, yeah, I'll give you that one," Pattinson said.
Asked about the impact such a high-profile part may have on his life, specifically in comparison to his early career ubiquity due to the Twilight franchise, Pattinson expressed cautious optimism.
"[Twilight] was just so sudden and now I'm kind of, I don't know, I'm hoping there won't be people hanging out outside my place," he said. "I just think I'm kind of boring and old now."
See the full interview below:
Fans will note that Pattinson has previously spoken on the character's relationship with the status of hero, telling The New York Times back in October "Batman's not a hero" and adding that he doesn't think he could "ever play a real hero."
The Batman, also starring Zoë Kravitz and Andy Serkis, is set to be released on June 25, 2021.