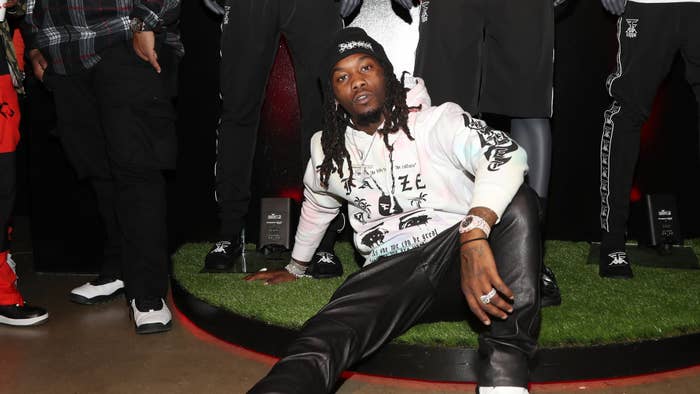 On Sunday night, Offset made his acting debut on the long-running CBS series NCIS: Los Angeles.
If you missed the episode, here's a sneak peek of Offset playing undercover CIA agent Kadri Kashan Khan.
Now, Offset has responded in kind to LL's show of support with a public thanks. "You're a man of your word," he said via a tweet on Sunday. "This is a major highlight of my career." Offset also thanked director Dennis Smith and the show's crew:
Offset also debuted a new song during the episode. Speaking last week on the opportunity, Offset explained how the role complemented his vision for getting into acting.
"I never wanted to come into acting and be like put in this category of, 'Oh, you be the bad guy all the time,'" Offset said at the time. "I wanted to be able to show that I can do anything that someone sets in front of me."
Previously, Offset appeared as himself on a 2016 episode of Atlanta starring Donald Glover.