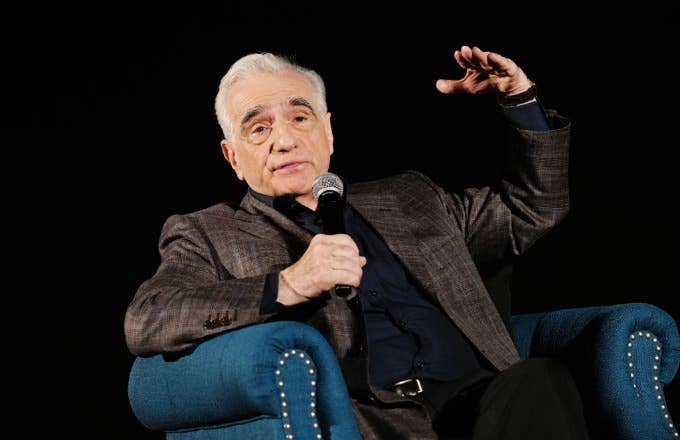 UPDATED 12/10, 1:42 p.m. ET: Netflix has now shared its own numbers for The Irishman.
According to the streaming service, the major awards contender bagged 26,404,081 watches globally during its first seven days of availability.
See original story below.
The Irishman, which frustratingly kicked off days of comments from idiots about its length, put up a strong showing in streaming numbers during its first five days of Netflix availability.
Nielsen, per Variety, has determined that the Martin Scorsese epic was watched by 17.1 million unique users in the U.S. during the five-day period beginning on Nov. 27. On the premiere date, the De Niro x Pacino x Pesci flick had an average minute audience of around 2.6 million viewers and 3.9 million unique viewers in the U.S. For the five-day period, the average minute audience came to nearly 13.2 million.
Netflix hasn't shared its own streaming performance assessment for the film.
As for numbers related to that well-filled running time, an estimated 751,000 premiere date viewers completed the film in one sitting. 
Previously released Nielsen numbers on other Netflix originals show that Bird Box, for example, bagged nearly 26 million U.S. viewers during its first week. 
By comparison, Netflix shared its own in-house numbers for its Adam Sandler and Jennifer Aniston-starring original film Murder Mystery over the summer, stating that it earned over 30 million views during its first three days. Just over 13 million of those came from the U.S. and Canada, the company said, while the rest were from other international markets.
In a recent interview, Sandler vowed to make a movie that's "so bad on purpose" if he fails to win an Oscar for this month's A24 film Uncut Gems.