Kanye West Developing Showtime Series With Jaden Smith Playing Young 'Alternate Reality' Kanye
Showtime has put the 'Omniverse' anthology series in development. The first planned season will see Jaden as a young Kanye.
Getty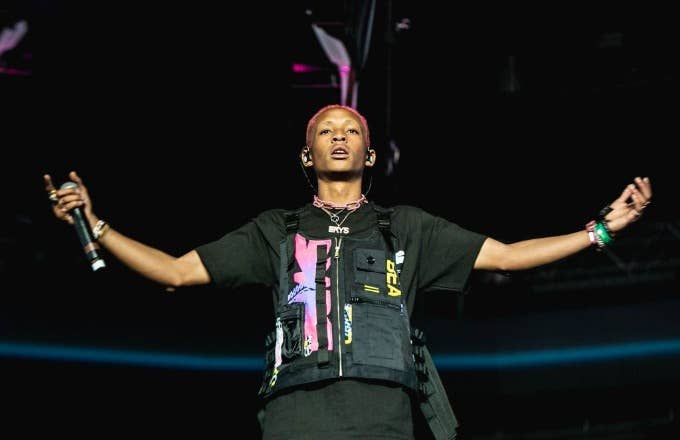 A half-hour limited anthology series starring Jaden as a younger "alternate reality" version of Kanye West has been put into development at Showtime.
Deadlinereported Wednesday that the series is titled Omniverse and boasts the writing prowess of Lee Sung Jin, known for his previous work on Undone and Silicon Valley. The first planned season will tackle "the Ego through an alternate reality Kanye West," played by Jaden, who's also among the project's executive producers. Scooter Braun and West are also among the EPs for the premium channel's potential show.
While this is being billed as West's "first major foray" into the TV medium, longtime fans will note that he's previously experimented with the form from a more outright comedic angle. For example, though his Curb Your Enthusiasm-like comedy circa 2008 ultimately didn't make it to air, clips have steadily circulated from the production in subsequent years. For the would-be HBO series, West is said to have enlisted Upright Citizens Brigade's own Matt Besser for private improv lessons.
Kanye West Owes Me $300 author Jensen Karp came through with some additional insight from this period in a 2018 interview with Complex. "I think that the Larry Charles thing and then Anchorman—doesn't he have a small part in one of the Anchormans or something? I think he just isn't good at it and he realized that pretty fast," Karp, whose extended personal history with West is well-documented, said at the time.
West has also, of course, made several appearances among the general dramaturgy of Keeping Up With the Kardashians.