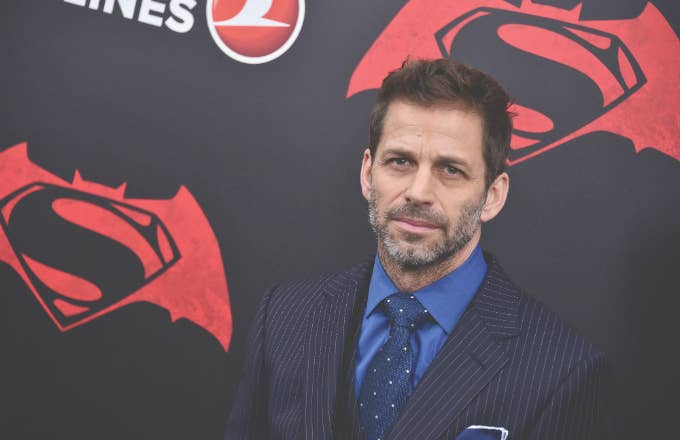 An adaptation of The Fountainhead will be director Zack Snyder's next movie.
Responding to a recent fan inquiry on Vero, according toDeadline, Snyder confirmed he was now working on a film update of Ayn Rand's 1943 book. Previously, it was widely believed that The Last Photograph would be Snyder's next project following last year's ill-received (but profitable) Justice League. That project's current status is unknown. Snyder has actually been speaking publicly on his Fountainhead plans for years now, including in a 2016 Hollywood Reporterpiece that saw the Sucker Punch writer/director compare the book's story to the creative process. "I have been working on The Fountainhead," Snyder said at the time. "I've always felt like The Fountainhead was such a thesis on the creative process and what it is to create something. Warner Bros. owns [Ayn Rand's] script and I've just been working on that a little bit."
With Justice League, Snyder was under sever scrutiny from fans and critics alike. In May 2017, he left the film—citing the death of his daughter—and enlisted Joss Whedon to handle post-production. "The movie is Zack's DNA," star Ben Affleck later clarified to Justice League press conference attendees in London. "There's something that people I think don't understand, how much of the work is done in prep. The casting, the sets get built, the story;s written. The ship is, in essence, sailing.: