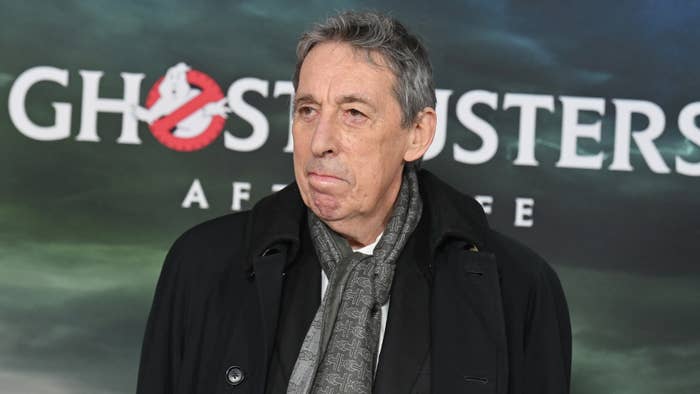 Ghostbusters director Ivan Reitman, whose career as a filmmaker spanned decades of beloved comedies, has died.
In a joint statement, the Ghostbusters and Ghostbusters II director/producer's children—Jason Reitman, Catherine Reitman, and Caroline Reitman—remembered their father as someone whose creativity gave fans all over the globe a consistent sense of "laughter and happiness" that will continue.
"Our family is grieving the unexpected loss of a husband, father, and grandfather who taught us to always seek the magic in life," the statement reads, per the Associated Press. "We take comfort that his work as a filmmaker brought laughter and happiness to countless others around the world. While we mourn privately, we hope those who knew him through his films will remember him always."
In a separate statement, Tom Rothman—chairman and CEO of Sony Pictures Motion Picture Group—called Reitman a "great talent" and offered condolences to the family.
"Tonight, the lady with the torch weeps, as do all of us at Columbia, and film lovers around the world. Ivan Reitman was an inseparable part of this studio's legacy, but more than that he was a friend," Rothman said Sunday.
Reitman, 75, died Saturday evening at his home in Montecito, California. As a director, Reitman was known for helming the original pair of Ghostbusters films, as well as for a range of other memorable and impactful comedies including Meatballs, Stripes, Twins, Kindergarten Cop, Junior, and more. The classic 1978 comedy National Lampoon's Animal House, meanwhile, counted Reitman as a producer and is often credited with helping establish the filmmaker as a household name. 
Reitman also served as a producer on the 2016 Ghostbusters revival helmed by Paul Feig and starring Kate McKinnon, Melissa McCarthy, Kristen Wiig, Leslie Jones, and Chris Hemsworth. More recently, Reitman produced the franchise-continuing Ghostbusters: Afterlife, led by Paul Rudd and directed by Reitman's son, Jason. Original stars Bill Murray, Dan Aykroyd, and Ernie Hudson all reprised their roles of Peter Venkman, Ray Stantz, and Winston Zeddemore in the film while also paying tribute to the late Harold Ramis.
"It was the great bonding experience of my life with the director that I admire most, my father," Jason Reitman, whose own directorial filmography includes Juno and Up in the Air, said amid Ghostbusters: Afterlife promo in 2021.
RIP.