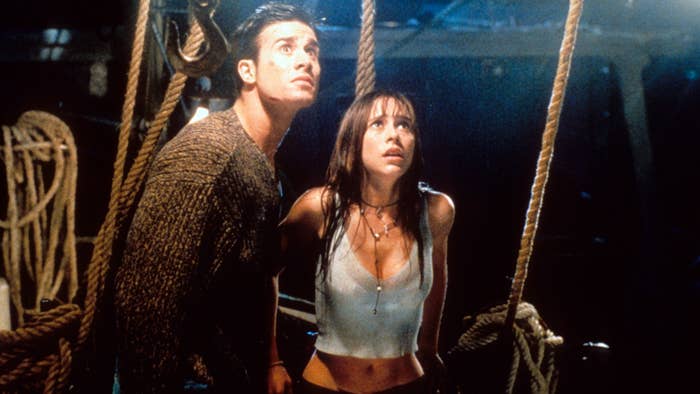 I Know What You Did Last Summer may soon be slashing its way back to the cinema, complete with two of the stars of the 1997 original.
As Deadline reported this week, Sony has enlisted the directorial talents of Jennifer Kaytin Robinson (Netflix's Do Revenge) for a new entry in the franchise. The report makes clear that this is not a mere reboot but will instead take the path recently carved out by Scream and other franchises, wherein a new sequel both continues the story with familiar faces while also introducing audiences to a roster of new characters (Some refer to this approach as a "requel.")
The idea for this Summer expansion, per the report, stems from Robinson and writer Leah McKendrick. Both Freddie Prinze Jr. and Jennifer Love Hewitt are said to be "in talks" about returning as Ray Bronson and Julie James, respectively.
Entertainment Weeklyalso reported on the news. 
On Monday, a source told Complex that the project was currently in the early development stage.
Complex has reached out to reps for Prinze Jr., Hewitt, Robinson, and Sony. This story may be updated.
The original Summer arrived in the wake of the original Scream's success, hitting theaters one year after and going on to become a box office smash. Both films were written by Kevin Williamson, who went on to pen and/or produce several additional Scream entries but never returned to the Summer franchise.
A sequel, I Still Know What You Did Last Summer, debuted in 1998 and featured additional cast members including Mekhi Phifer and Brandy. A non-theatrical third film, I'll Always Know What You Did Last Summer, was released in 2006.
More recently, the story was flipped into a series for Prime Video. It ended after one season.
Next month, the latest Scream (executive producers of which include Williamson) will hit theaters, this time featuring a Ghostface killing spree set in New York City. See the latest trailer below.