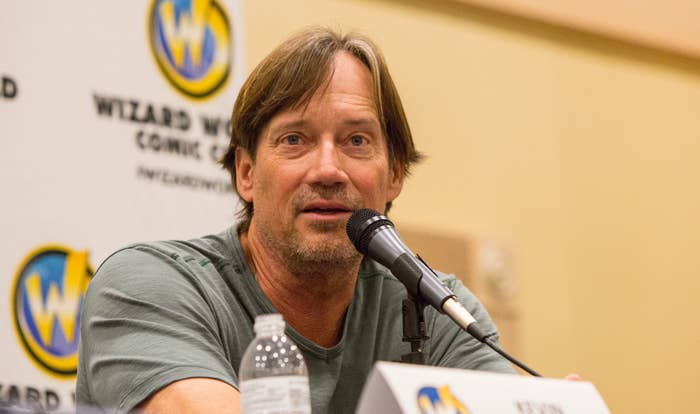 An actor whose filmography includes a run of Hercules entries and a Left Behind sequel just made a great point, albeit inadvertently.
Hercules franchise star and Left Behind: Rise of the Antichrist director Kevin Sorbo shared a tweet on Monday in which he attempted to echo anti-vaccine remarks from other conservative figures, only for a separate (and larger) point to have been made by total and immediately-pointed-out accident.
"If the shots were given away for free because they're life-saving, why isn't insulin free? Chemotherapy? Epipens?" Sorbo, who in 2014 starred in the ill-received Christian drama God's Not Dead, said. Given the actor's previous comments, it's safe to assume that having his latest vaccine remarks thrown back at him in support of a progressive opposing argument isn't what he had in mind.
Swiftly, Sorbo was informed of the argument such a statement is actually making, i.e. all of it should be free. Anything even remotely brushing up against the idea of universal healthcare, however, marks a far cry from the messaging typically found on the actor's Twitter feed.
Pertinent to all of this is that Sorbo's Facebook page was removed back in February 2021 due to "repeatedly sharing debunked claims about the coronavirus or vaccines." With that in mind, see a sampling of how people are treating Sorbo's latest remarks below.
Still not vaccinated and/or boostered? You can find an appointment near you by hitting this site. To order free COVID-19 tests, click here.