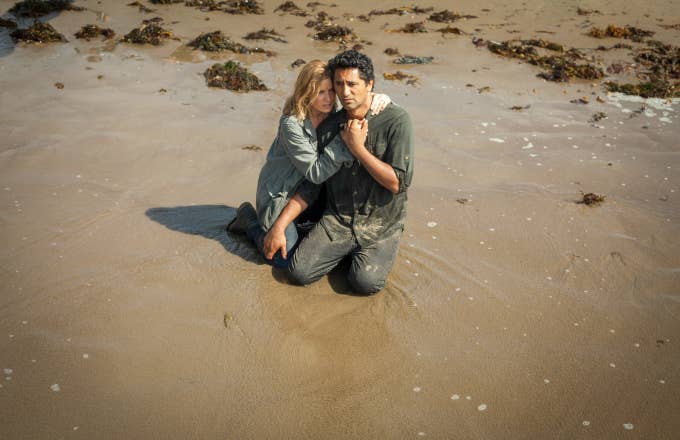 Though its title would imply otherwise, AMC has nothing to fear with regards to The Walking Dead and all related entities. Shortly after getting some good ratings news despite that arguably abysmal TWD finale, AMC has gifted spin-off Fear the Walking Dead with a third season renewal. The series, which may very well be the best zombie show on TV, is outpaced in popularity and general success by just one pesky competitor: that other show with the exact same title, minus the word "fear."
Fear the Walking Dead, of course, has regularly proven itself the rightful heir to the Dead throne since its record-breaking premiere. The show's first season averaged 11.2 million viewers and ultimately went down as the most-watched freshman season in cable history, according to the Hollywood Reporter. AMC is giving Feara 16-episode order for its third round of deadness, up one episode from the currently-in-progress second season.
AMC is also apparently in the market for additional Dead content, should the mood for a massive billion-dollar franchise ever strike them. "We wanted to create a place where they would bring us their creative dreams and bring us their passion projects," AMC boss Charlie Collier toldVulture in January. "If Robert [Kirkman] had another one, we would absolutely engage. This is a world that is rich enough to handle it. Right now we're just focused on these two."
Dead fever has even birthed a reality series starring Norman Reedus (Daryl), aptly titled Ride With Norman Reedus. According to Reedus, Ride will be a blissfully "creepy" and "weird" journey: