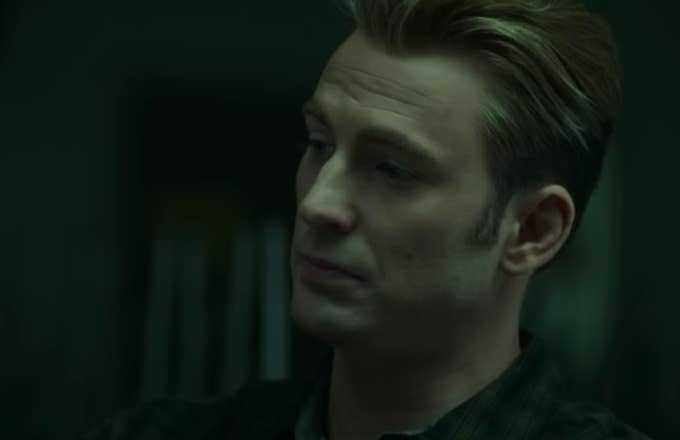 Avengers: Endgame star Chris Evans has some wise words to share about presumed retirement and our insatiable need for momentum.
In a new cover story for The Hollywood Reporter, Evans—on the dawn of his expected final days amid the Captain America machine—did an excellent job of not really revealing anything about Endgame. Still, there were some outright acting retirement whisperings to address, first and foremost.
"I never said the word 'retire,'" Evans told writer Alex Pappademas. "It's a really obnoxious notion for an actor to say they're going to retire—it's not something you retire from." Instead, Evans explained, he'll be looking to follow up his 2014 directorial debut Before We Go while letting the path roll out before him a bit more organically. From Evans' perspective, the idea of constant momentum—specifically in the acting world—is a "real fallacy."
Later, the prospect of playing known Trump fan Tom Brady in a biopic was jokingly brought up. A vocal Trump critic, Evans isn't sure about any biopic but is hopeful Brady has changed his tune about supporting the failed steak salesman. "Maybe he thought it was going to be different—and even that bothers me—but maybe there's a chance now he just thinks Trump's an absolute dumb shit, which he is," he said. But if Brady's still aboard the Trump train, Evans is prepared to possibly "cut ties."
On matters of Endgame, Evans offered a selection of for-sure jokes about his own character's death accounting for a one-hour funeral sequence and an unsettling Iron Man encounter.
Evans also chopped it up about chilling out on weed, his love for musicals, and more. Here's the full experience.
Endgame, as we all know because we've had it laser-etched into our foreheads at this point, is out April 26 and will be very much a big deal.
Per some IMDb-ing, the next time we'll see Evans is in this November's Rian Johnson-directed drama Knives Out opposite Daniel Craig and Ana de Armas. He's also set to star in the upcoming Apple TV+ series Defending Jacob, based on the book of the same name.