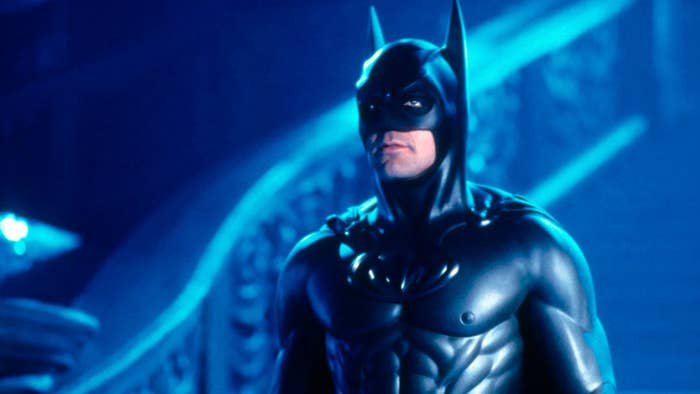 Cinematic nipthusiasts have cause for celebration this week, as a certain film costume boasting controversially prominent nipples has hit auction.
Indeed, as spotted byVariety and others in recent days, George Clooney's costume from the Joel Schumacher-directed 1997 film Batman & Robin—which featured what have widely been referred to as "Bat-nipples"—is among the items listed as part of Heritage Auctions' Hollywood & Entertainment Signature Auction.
As longtime fans will note, the characters' nipple suits are actually a part of both of Schumacher's Batman entries, though Batman & Robin typically takes the brunt of criticism from those who aren't fond of the design. While Schumacher (RIP) later defended the design decision, the controversy surrounding it has persisted for decades, most recently via comments from Batman and Batman Returns director Tim Burton.
"[Back then] they went the other way. That's the funny thing about it," Burton told Empirein an interview last month when reflecting on why he didn't return for a third film. "But then I was like, 'Wait a minute. Okay. Hold on a second here. You complain about me, I'm too weird, I'm too dark, and then you put nipples on the costume? Go fuck yourself.' Seriously."
In a statement to Variety on Wednesday, Joe Maddalena—Heritage Auctions' executive VP—mentioned both Burton and Clooney's feelings about the Batman & Robin suit while defending its place in film history. In Maddalena's opinion, this particular suit stands as "easily the most famous—and infamous—Batman costume ever designed."
For more info on the auction listing, hit this link. The current starting bid is $40,000.