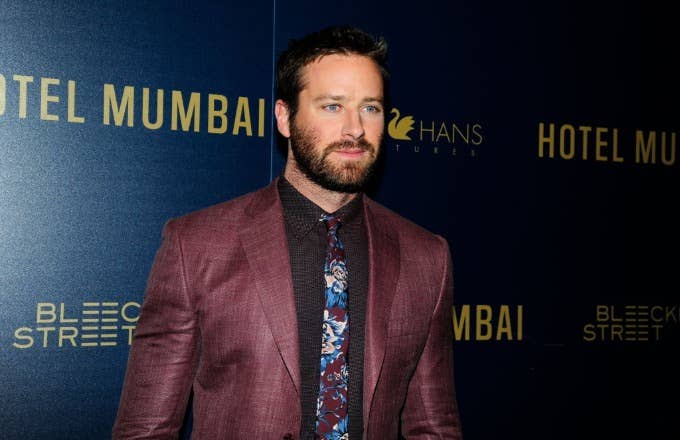 Storied journalists the world over are flexing all their writing muscles at once today in the wake of a trending Instagram-shared clip involving Armie Hammer and Armie Hammer's toes. 
The clip in question was shared via social media by Hammer and showed his and Elizabeth Chambers' 2-year-old son Ford sucking on the Wounds star's toes. Naturally, the clip—which People notes was captioned with "This happened for a solid 7 minutes" and jokingly hashtagged "#footfetishonfleek"—was followed by a spirited Twitter exchange that history has shown will be prolifically excerpted in articles like the one you're reading now:
Chambers later addressed all of this in the comments section of an ensuing Perez Hilton post.
"Our son likes to play with people's feet and I put the video on our family stream because this phase is an ongoing joke," Chambers wrote. She also noted that Instagramming the video in question "was def not the best move on A's part" and that their children's safety is their top priority.
In the interest of not wanting to write about this for any longer than is required to vaguely brush up against word count requirements, that'll do it for this one.
Anyway, to ease your experience here on Earth, perhaps consider avoiding trending topics altogether.