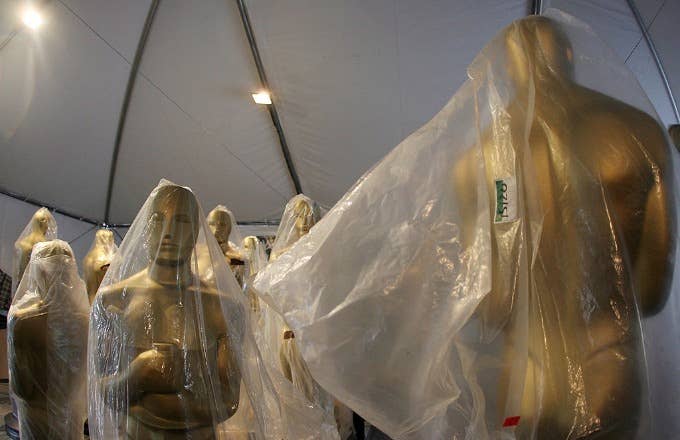 Netflix has bagged quite the win in connection with the Academy Awards.
Ahead of the 92nd edition of the Oscars, which went hostless for 2019, the Academy's Board of Governors has announced the eligibility requirement of a one-week Los Angeles County theatrical run will remain unchanged.
In a statement shared on the official Oscars site Tuesday night, Academy boss John Bailey pointed to the now-maintained rule's focus on allowing for both the upholding of the theatrical experience and the enforcement of giving smaller (and more accessible) films a shot at glory.
"We support the theatrical experience as integral to the art of motion pictures, and this weighed heavily in our discussions," Bailey said. "Our rules currently require theatrical exhibition, and also allow for a broad selection of films to be submitted for Oscars consideration. We plan to further study the profound changes occurring in our industry and continue discussions with our members about these issues."
There were a few changes announced, including amendments to the Short Film and Makeup and Hairstyling categories. Additionally, the Foreign Language Film category will now be known as International Feature Film.
The theatrical eligibility debate kicked into overdrive last awards season thanks to some later-clarified alleged comments from Oscar-winning director Steven Spielberg. Earlier this month, Netflix—whose own Roma bagged multiple wins this year—was reported as being quite interested in buying the historic Egyptian Theatre in Los Angeles, where it could conceivably screen its originals to honor the eligibility requirements.
Though it's much too soon to be speculating about the 2020 Oscars, let's just hope something a bit less Green Book-y takes home top honors next year.