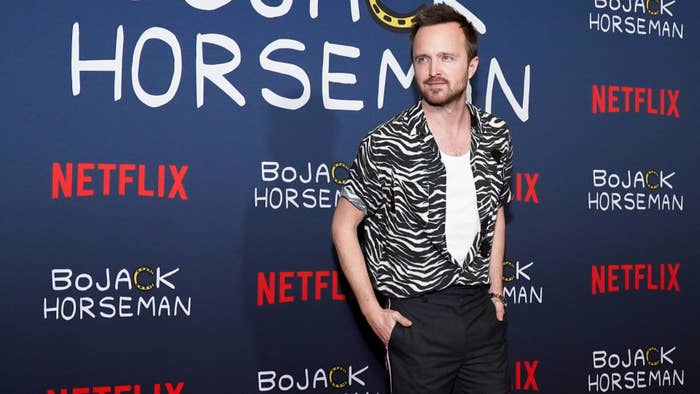 Biopics about musicians, particularly those about artists with a pop cultural impact on the level of Kurt Cobain, are a touchy affair. For every new entry in the biopic canon that somehow brings the unique personality of its subject to life, a la Joaquin Phoenix's Walk the Line, there are a litany of tepid exercises in gloss on par with Bohemian Rhapsody.
Still, the thought of Breaking Bad alum and current Westworld star Aaron Paul in the role of Cobain is nothing to balk at. In a recent chat with NME mainly focused on this year's drama The Parts You Lose, Paul recalled how the desire to play Cobain was at the forefront of his mind during his early days in Los Angeles.
"When I first moved to L.A., I thought quite a bit about Kurt Cobain and what happened and I just love Nirvana," Paul said. "'Smells Like Teen Spirit' was one of the first records I bought with my own money, so I've thought that could be interesting [to play Cobain]."
Previously, Paul dabbled in musician portrayal in the 2013 Funny or Die short Weird: The Al Yankovic Story.
Longtime Nirvana fans, understandably, have been reticent to accept any biopic-housed portrayals of Cobain. Some have instead floated the idea of telling Cobain's story in a miniseries format, allowing for deeper character development and a potentially more nuanced take on the industry-shifting artist who died at the age of 27.
Meanwhile, "Smells Like Teen Spirit"—the zeitgeist-mover of a song that the 40-year-old Paul referenced in his NME chat—surpassed 1 billion views on YouTube this past December.