The X universe is expanding.
Tuesday, fans of the acclaimed Ti West entry were given the official debut of a new trailer for Pearl, which—as those who caught X in theaters already know—is a prequel to the A24 hit. Mia Goth returns to lead a cast that also counts David Corenswet, Tandi Wright, Matthew Sunderland, and Emma Jenkins-Purro in its ranks.
See the trailer up top. Pearl hits theaters on Sept. 16, a mere six months after its predecessor. Among the executive producers behind the upcoming film is Kid Cudi, who was part of the top-tier ensemble assembled for X.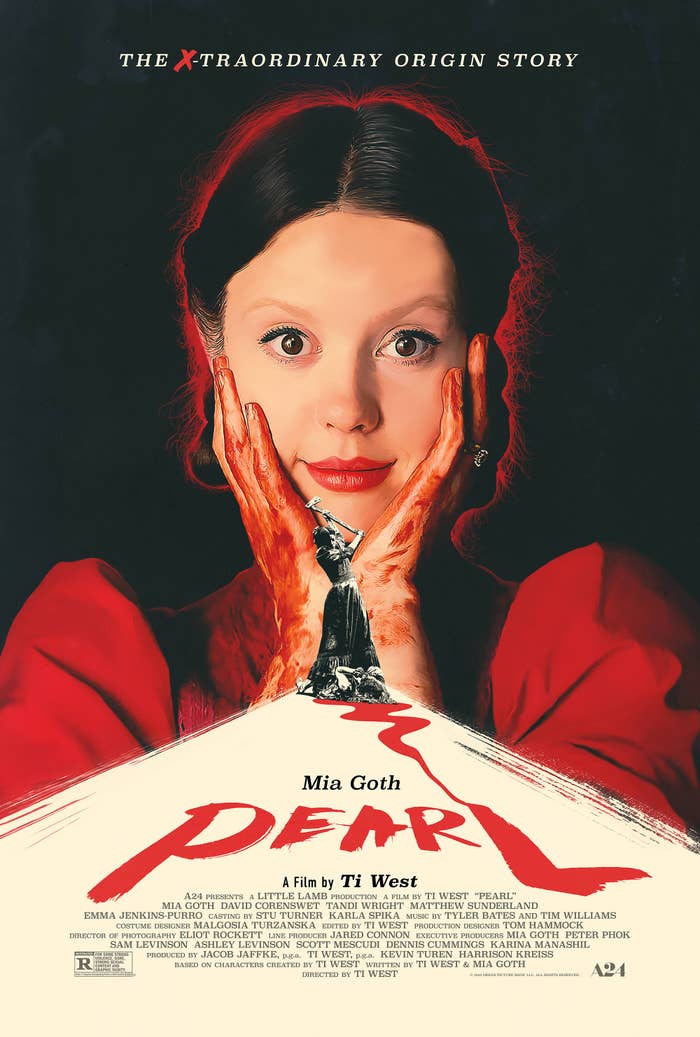 Billed as "another chapter from the twisted world of X," Pearl focuses on the titular character, who's stuck on her family's middle-of-nowhere farm and tasked with taking care of her sick father as her strict mother looks on. As fellow X-thusiasts will note, this all coalesces into birthing the villain at the heart of X, which debuted at this year's South by Southwest festival in March and went on to become both a critical and commercial success.
With the X prequel now mere months away from being gleefully thrust upon us, fans can take additional solace in the fact that we can likely expect yet another entry in the X universe. Speaking with IndieWire in March, West teased plans for a possible trilogy, including a sequel to X that will potentially explore the impact of the rise and swift dominance of the home video format.
"You can't make a slasher movie without a bunch of sequels," the director told the outlet.
Below, revisit a bit of X. The film is currently available on all major VOD services.