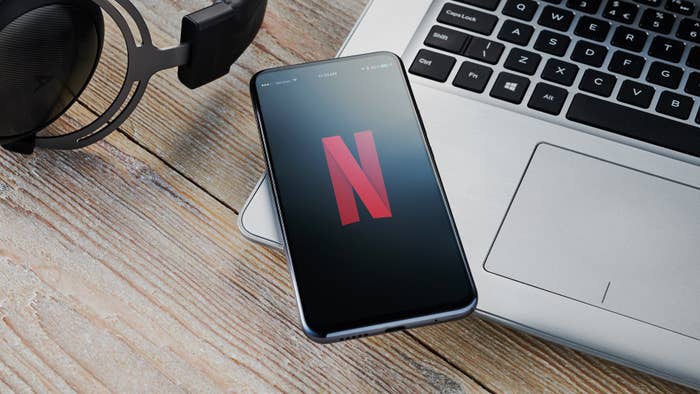 UPDATED 1/25/23, 7:48 p.m. ET: Netflix may soon follow through with its threats.
According to Fortune, the streaming giant is expected to crackdown on password sharing by the end of March, meaning users have about 10 weeks to share account passwords without any fees. The company announced the decision in a recent letter to shareholders, stating that widespread account sharing "undermines our long term ability to invest in and improve Netflix."
"While our terms of use limit use of Netflix to a household, we recognize this is a change for members who share their account more broadly," the letter read. "So we've worked hard to build additional new features that improve the Netflix experience, including the ability for members to review which devices are using their account and to transfer a profile to a new account."
It's unclear how much Netflix may charge for U.S. password sharing. The company has implemented such fees in countries like Chile, Peru, and Costa Rica, where users pay between $2-$3 to use an account outside the primary user's household.
See the original story from 12/23/2022 below.
Netflix is making a modification to its subscriptions that might leave customers unhappy.
The Wall Street Journalreports that the streaming service is looking to stop password sharing early next year, in an effort to boost subscriber numbers which have dwindled. This new method could help the platform earn an estimated $721 million in revenue, a number that comes from customer surveys, where subscribers said they would pay more so family members could stay signed in.
"Make no mistake, I don't think consumers are going to love it right out of the gate," Netflix Co-CEO Ted Sarandos said to investors this month.
Netflix could very well lose customers after this. It's already the most expensive streamer right now, and no other platform has introduced this type of subscription yet. This move will make Netflix that much more expensive.
While there isn't yet a set price for the service, executives reportedly think that adding family members onto a subscription will cost close to Netflix's ad-supported tier, which is $7 per month. 
Netflix is currently trying out its new subscription in Latin America, and it hasn't been foolproof. Though there have been some new sign-ups and a fair amount of grievances, the streamer has hit some snags when it comes to people who travel—where Netflix can't gauge where their main household is—and kids who spend time at two parents' homes.
There is a possibility this could work in Netflix's favor and other platforms follow suit by also ending password sharing—and there's a possibility this could be a flop.