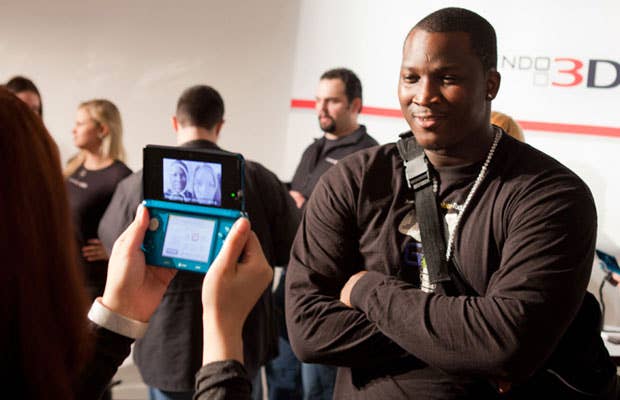 Last week, the country was shocked with the devastating news that someone had open fire on Newtown, Connecticut's Sandy Hook Elementary. Twenty children were murdered along with several teachers. Since the horrific incident, the country has been united in mourning, and people since day one, have offered their support and respect to the families.
One person's voice in particular has caught the ear of  the mainstream through social media, and it's that of video game journalist and Owner/Founder of GamerFitNation (a health and wellness media site for gamers) Antwand Pearman. Pearman's Operation Cease Fire was a call to action that challenged gamers to avoid playing any type of shooting games for one day out of respect for the lives lost in last week's tragedy.
Antwand's video message (see below) and Facebook event have gone viral with many supporting the cause, but there are some gamers who are a bit skeptical of its perception. Some gamers have noted that this positive movement could easily turn negative once the media got its sensational hands on it. We had the opportunity to meet with Antwand Pearman to hear his thoughts on #OSCEASEFIRE and to share more details about the cause. 
Complex: What made you create Operation Cease Fire? 
I felt that it was time for gamers to do something that showed a huge demonstration of peace. I wanted to show the Newtown community that [gamers] care. Gamers united in love and support.
Antwand Pearman: It is great seeing the gaming community unite for a cause, but why attach shooting games when they were not the cause of the killings, why not another theme?
First and foremost, video games are not the blame for this. In the past people labeled rock music, cartoons, and porn as the reasons that violence exists in certain cases. As we all know it's all B.S. I chose shooters because we live in a world where war is a constant and world peace is nonexistent. But in the virtual world, we as gamers have the control. We can have our own model of world peace. Shooters are more of a reflection of real life and not the other way around. Still, if we can show the families that unlike in the real world, the gaming world can stop violence just by pressing the off-button, then maybe they will see that video games have nothing to do with this issue.
The shooting game community voiced concerns of the the message getting twisted in the  media. Since the top selling video game franchise in the world, Call of Duty is already being blamed, what is your response as a fellow gamer?
I want you to understand that in no way am I trying to help further ignore the notion that video games and violence are one. I love gaming and I know you do too, but this is about the families.
"Some people from Newtown actually sent me messages saying they are grateful for what I'm doing and that truly touched me."
I'm asking you to lay your virtual arms down and open your physical arms to the families that are suffering from this tragedy.
In response to Fox News blaming video games for the Sandy Hook tragedy, Isaiah Triforce Johnson tweeted a graphic of popular video game characters with text that read, "Gamers save kids and princesses, not kill them" What are your thoughts? 
Awesome image, it hits the nail on the head. To me, the gaming community has the right to be upset, but ends up doing in a way that makes them seem immature. Flipping on twitter doesn't affect them, but joining up with organizations such as the Entertainment Consumer Association helps out a lot.
Are video games the problem or is it bad parenting, environment etc.? (The suspect was raised around hunters and guns)
Ok, video games are not the issue. Parenting is an issue but it's not the only one. I feel environment plays a key role. There was a time where it took a village to raise a child. Now, children can be found hanging out in the street at three in the morning with no one to tell them to get their asses in the house. We've become so individualized, and no longer care about others.
Mental health is an issue but no one wants to address it. Now as far as parenting there's only but so much blame you can make of it. There are single parents who have a hard time managing their children, not because they don't care but because time constraints. Working, and paying the bills while trying to manage your child is hard when you're by yourself. Not everyone can have a happy upbringing and that is why the community factor is so important. If you blame video games then you will kill the progress that could be made by addressing the real issues at hand.
How has the response from the community on Operation Cease Fire affected you?
The positive response is overwhelming. I'm really proud of the gaming community and their stand for peace. Some people from Newtown actually sent me messages saying they are grateful for what I'm doing and that truly touched me. One girl even sent me a message saying that after the shooting she'd given up all hope on people until she saw me do this.
What has this movement done for you as a father and gamer?
As a father, it brought me closer to my children. As a Gamer it gave me hope that we could make a positive impact on society.
What else do you have in the works for GamerFitNation?
After this, we're planning on revamping the website and the brand to energize our followers more. We have plans next year for our second annual Dancetopia event, which is a video game dance event sponsored in the past by Microsoft's Xbox 360, Vizio, Ubisoft, Harmonix, Majesco and more. It's a free event and happens in July. It allows kids and adults in urban communities to play the latest video games from the dance genre. I ask you all to look out for it. We are also planning another fun event in October for the Child's Play charity fundraiser.
You can follow Tamika "REDinFamy" Moultrie on Twitter @REDinfamy