Samuel L. Jackson Reposts Ja Morant Deepfake 'Coach Carter' Clip
Jackson caught wind of a viral clip of himself as Coach Carter dealing with Ja Morant.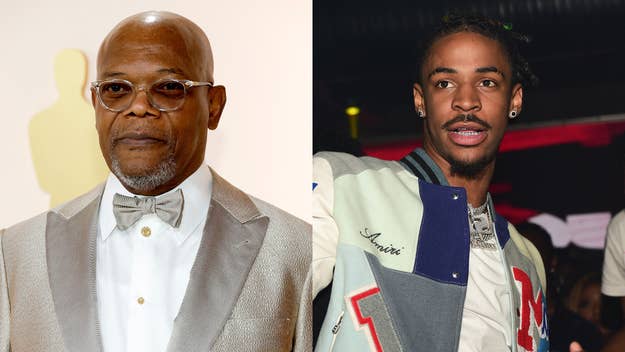 Left: Mike Coppola / Getty, Right:  Prince Williams / Getty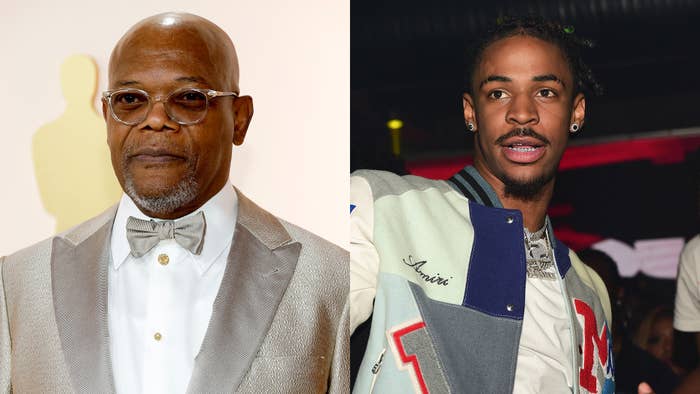 Jackson plays strict Coach Ken Carter, who puts up little-to-no lousy behavior from his players. In the AI-manipulated video, Morant is pictured as Timo Cruz, a hot-headed player who tries to fight the coach, which quickly backfires.
"Do you even know who I am?" the Morant deepfake says.
"From what I can see, a very confused and scared young man," replies Coach Carter.
In his Instagram post, @citydontit wrote, "This what we needed Coach!!" He then posted a picture of Coach Carter grabbing Ja Morant by his jersey, tagging Jackson and saying, "Unk you gotta save em 🥴."
Jackson reposted both the clip and the photo to his IG Stories.