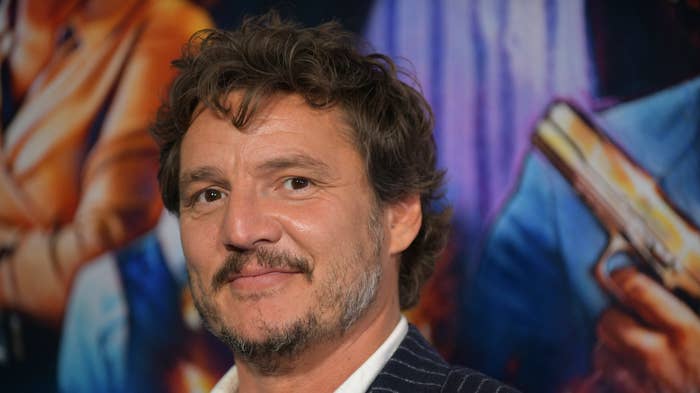 Ridley Scott's Gladiator sequel is looking to become even bigger, with Pedro Pascal now likely to join the cast.
The Last of Us lead actor is currently in the final stages of negotiations with Paramount, Deadline reports. He will co-star alongside Hollywood legend Denzel Washington and Academy nominees Paul Mescal (Aftersun, Normal People) as Lucius and Barry Keoghan (The Killing of a Sacred Deer, The Banshees of Inisherin). 
Pascal and Washington's characters, the official title, and plot have not been disclosed. 
Deadline also noted last week that Stranger Things breakout star Joseph Quinn is joining Gladiator 2 as Emperor Caracalla. Connie Nielsen, who played Lucilla in the original, will make a return.
Scott's 2000 feature starred Russell Crowe, who won Best Actor for the iconic performance. The box office hit earned $460 million worldwide, with $187.7M from U.S. theaters. The film was nominated for 12 Oscar Awards, winning five including Best Picture.
Paramount will release the highly anticipated Gladiator sequel on Nov. 23, 2024. 
Crowe recently admitted he almost quit the film in an interview with Vanity Fair. 
"What I wasn't confident about with Gladiator was the world that was surrounding me," Crowe said. "At the core of what we were doing was a great concept, but the script, it was rubbish, absolute rubbish. And it had all these sort of strange sequences."
The 59-year-old added, "You know, one of them was about chariots, and how famous gladiators—and this is all true, right—used certain types of chariots, and some famous gladiators had endorsement deals with products for olive oil and things like that, and that's all true, but it's just not gonna ring right to a modern audience. They're gonna go, 'What the fuck is all this?' … I did think a couple times, maybe my best option is just to get on a plane and get out of here, you know?"