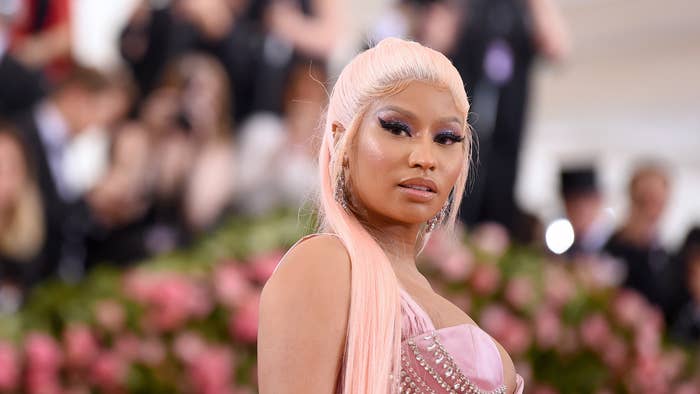 Nicki Minaj will lead the new Amazon Freevee animation project Lady Danger. The show comes from the Dark Horse Comics series by Archie writer Alex de Campi.
50 Cent is working alongside Nicki, with both listed as executive producers. The series will be part of 50's G-Unit Film & Television production company. Starburns Industries is the primary animation studio.
Per Deadline, the story takes place in 2075 and follows an "agent who is left for dead by her team after discovering a dangerous secret, only to be resurrected as Lady Danger, an Afrofuturistic ass-kicking Agent of B.O.O.T.I. (Bureau of Organized Terrorism Intervention)." The outlet says the heroine keeps her identity a secret while facing "villains who are destroying the earth and its vulnerable inhabitants."
50 Cent took to his Instagram to announce the news with a screenshot of Deadline's headline. "What you doing today, we working @nickiminaj South Side you already know what it is. … I don't miss," he wrote. 
Minaj also shared Deadline's post on her Twitter and Instagram, seemingly excited to share the news. 
So far the production is being kept under wraps, with no word on who will co-star with the "Megatron" rapper. 
The news comes after word that 50 Cent is teaming with Paramount+ and Lionsgate Television on the new original series Vice City.