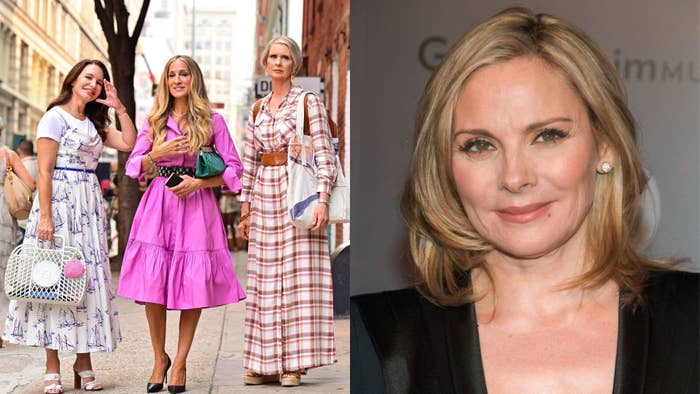 She's back!
Kim Cattrall is making her long-awaited return to the world of Sex and the City as she reprises her role as the one and only Samantha Joneser Variety, it's for one night only.
Cattrall is set to appear on Max's And Just Like That... Season 2 finale. She is expected to only pop up in a single scene.
Sources told the magazine that the actress recorded her dialogue in late March in NYC. She allegedly did not speak to or see any of her old co-stars, including Sarah Jessica Parker, nor did she interact with showrunner Michael Patrick King.
The cameo will feature Samantha having a phone conversation with Carrie Bradshaw (Sarah Jessica Parker). In the first season, Cattrall's character was said to have moved to London and featured in a text message in the finale as the two made plans to see one another.
Official social media accounts for the series and for Max confirmed the news.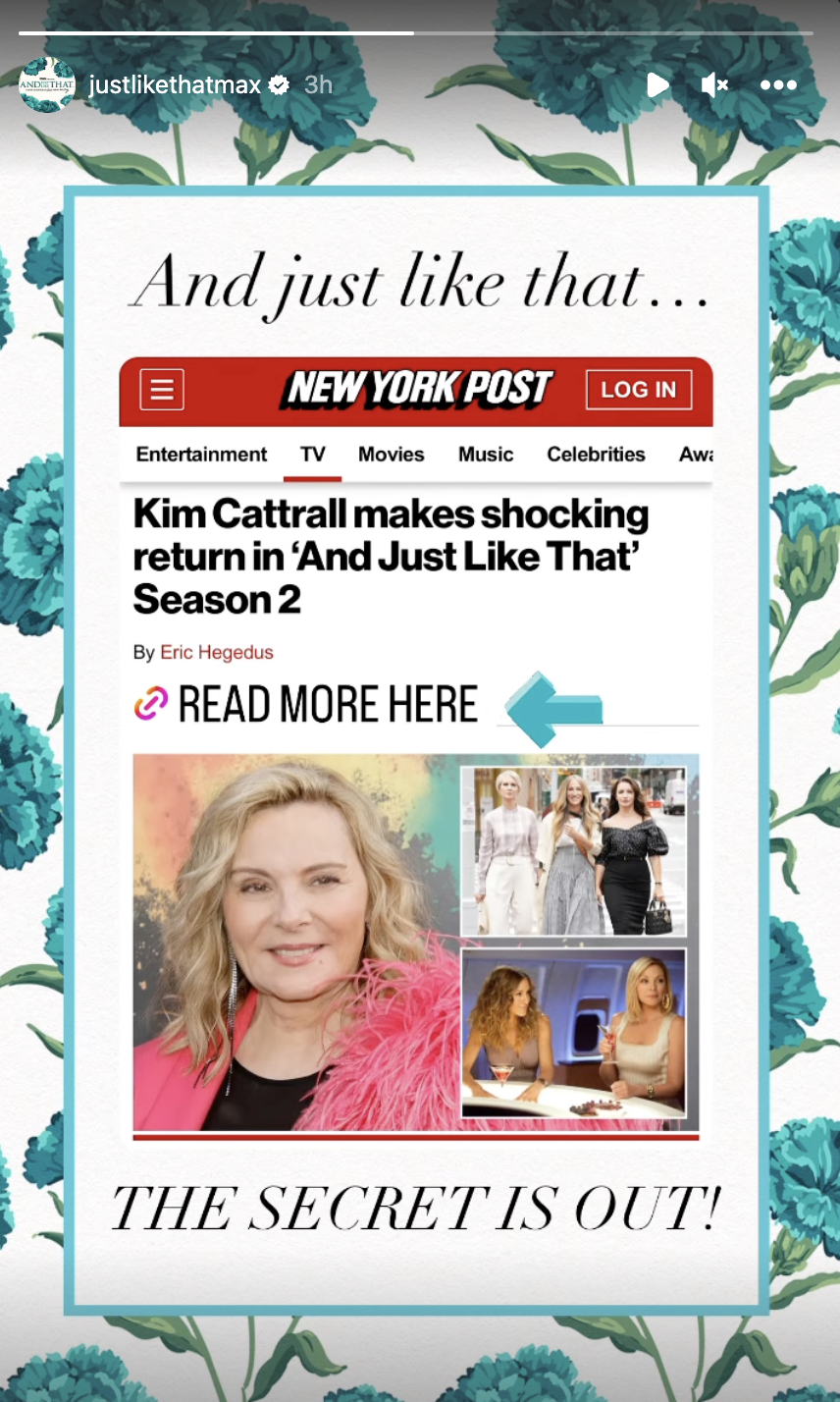 And Just Like That... Season 2 will premiere on June 22 on the streaming service formerly known as HBO Max.
Kim Cattrall has distanced herself from the franchise in the years since 2010's Sex and the City 2, often vocalizing her dislike of Sarah Jessica Parker. In 2022, Parker recalled, "We did not ask [Cattrall] to be part of this [And Just Like That...] because she made it clear that that wasn't something she wanted to pursue, and it no longer felt comfortable for us, and so it didn't occur to us. That's not 'slamming' her, it's just learning. You've got to listen to somebody, and if they're publicly talking about something and it doesn't suggest it's someplace they want to be, or a person they want to play, or an environment in which they want to be, you get to an age where you're like, 'Well, we hear that.'"
Fans of the early aughts staple shared their excitement and surprise at the opportunity to see their beloved Samantha back onscreen. See some reactions below