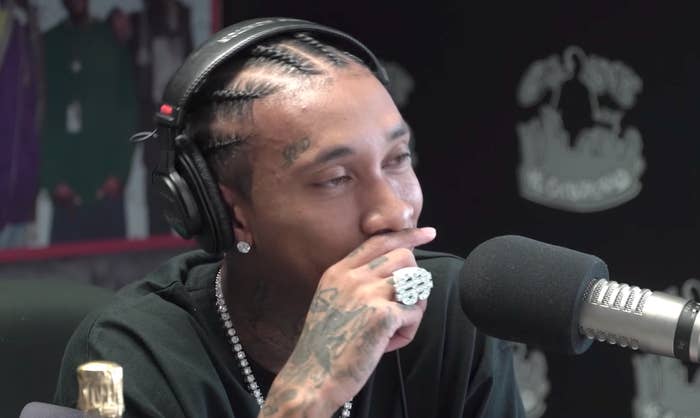 UPDATED Sept. 23, 9:02 a.m. ET: In another indication that the Snapchat message is not from Tyga, the Shade Room has deleted their post about it.
Original story below:
In case you've been hiding under a rock for the past few hours, Kylie Jenner is (probably) pregnant with Travis Scott's baby. People have been losing it over the news.
In the midst of all the insanity, people and gossip sites alike have been reposting a Snapchat message that they are claiming is from Tyga's account. In the message, now reportedly deleted, a note reading, "Hell nah thats my kid" followed by multiple devil emojis is written over an article about Kylie's pregnancy.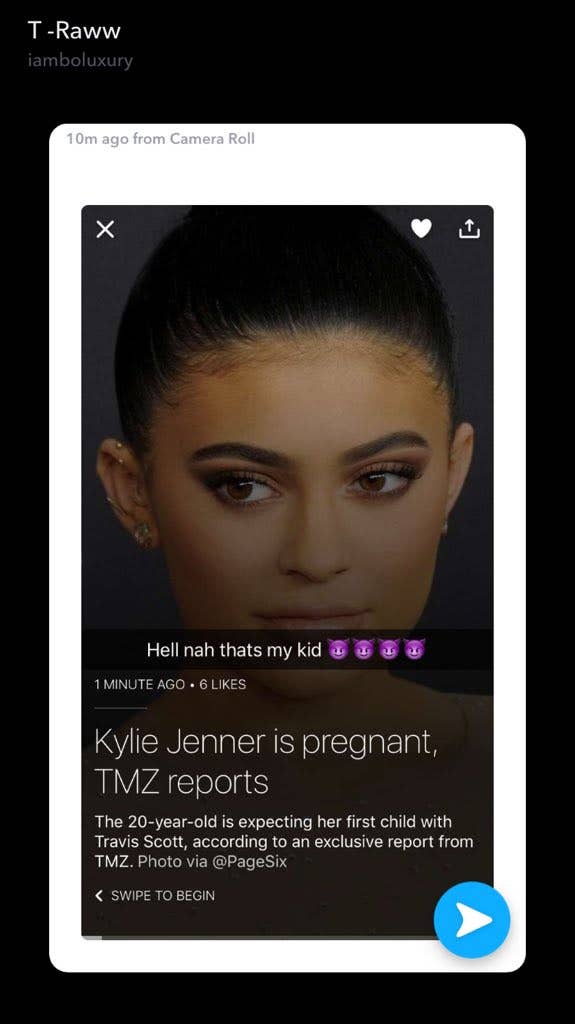 However, all may not be as petty as it seems. A screenshot of the Snap, shared with Complex, shows that it comes from the account "iamboluxury," a name that is suspiciously similar to, but not the same as, Tyga's actual account, "lamboluxury." Take a look at the upper left corner of the image below to see the "iamboluxury" account name.
The "iamboluxury" account seems to exist solely to fool people into thinking that it belongs to Tyga—a capital "i" and a lowercase "l" are often indistinguishable at a quick glance.
So if the now-vanished Snap was posted by an imposter: 1. Congratulations on fooling everybody; and 2. How does Tyga really feel about his ex (probably) being pregnant? We'll have to wait on an answer to that last one. As of now, Tyga's social media accounts are burning bright in their silence.