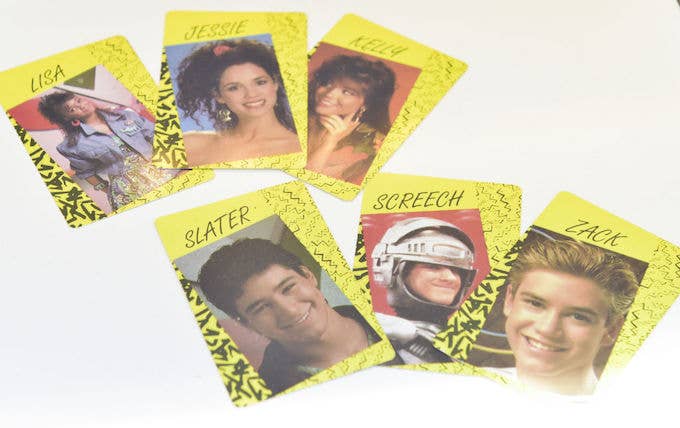 The creator of the hit teen television series Saved by the Bell has died.
Sam Bobrick, who also wrote several TV shows in the '60s, died at 87 on Friday after suffering a stroke. His daughter, Stefanie, shared the news via Facebook.
"Our dearly beloved Sam Bobrick, extraordinary playwright, husband, father, grandfather, pug father, brother, uncle, friend, mentor, and all around outstanding person passed away peacefully today, October 11, 2019, surrounded by family and friends," she posted in honor of his father. "He was as hilarious as he was kind and will be missed by all who knew him."
Bobrick's beloved series, which celebrated its 30th anniversary in April, appeared on NBC from 1989 to 1992. A spinoff of the series, Saved by the Bell: The College Years, only lasted one season. He also held a few other writing credits for popular shows like The Andy Griffith Show, The Flintstones, and Bewitched.
Bobrick's beloved series will be getting a reboot on NBCUniversal's Peacock streaming service, and will feature several of the original cast members.
But the Emmy-nominated writer was also known for an uncredited rewrite of The Wiz in 1975 and he won an award from the Mystery Writers of America for his play The Psychic, according tothe Hollywood Reporter.
Adam Carl, an actor who befriended Bobrick, wrote about the playwright when he died.
"Sam was, more than anything, a mensch of the highest order. He was a writer who absolutely adored actors (not always a given), and appreciated the contributions they brought to the table," the actor wrote on Medium. "He was never precious or defensive about suggestions or notes; he wanted the work to be the best it could be, and cherished a good idea from no matter where it came. He was a delightful raconteur, a thoughtful and generous host, and never saw milk he couldn't turn into a shake. He was also wickedly and darkly funny. His humor was sometimes barbed, sometimes silly, sometimes absurdist, often self-deprecating. But this above all — he was never ever not funny."
Fans and friends of Bobrick took to Twitter to express their condolences: