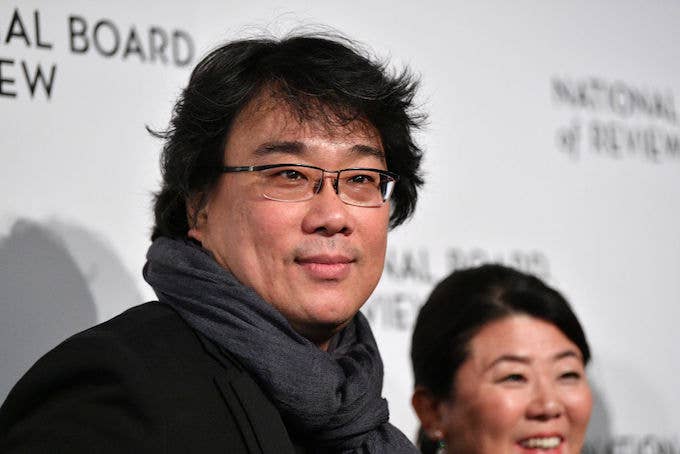 Parasite, the most popular foreign film of 2019, is getting further life at HBO.
According to Deadline, the network is in negotiations to create a limited series based on Bong Joon Ho's film, with the help of producer Adam McKay as well. McKay's popular TV series Succession recently won a Golden Globe for Best Drama Series.
There aren't too many details on the project right now, but Bong Joo Ho told Entertainment Weekly the project was born of the fact that he had to leave "so many more ideas" out of the film, including "significant plots that can happen between sequences, background stories for each character." He aims "to expand the film" potentially as a six-hour work. "I don't think as of now it's easy to categorize what it will be, whether it's a sequel or prequel, because we're still very much in the early stages, but I do hope that people who have watched the movie can still be surprised and find it unpredictable," Bong said, adding that he'll soon meet with McKay to map things out.
"Parasite has been riding a wave of interest since its debut. Neon's slow rollout was perfectly orchestrated from day one and this has paid big dividends for the film," Paul Dergarabedian, senior media analyst, told Variety. "Parasite is one of the most interesting (and unpredictable) films of the year and has become one of the must-see films of the season."
Several huge streaming platforms, like Netflix, reportedly really wanted the Parasite limited series, but Bong decided to go with HBO. The film is expected to be nominated for several Oscars, and won Best Foreign Language Film at Sunday's Golden Globes. Parasite was also nominated for Best Director and Best Screenplay.
Since the film is so beloved, people weren't exactly thrilled to find out that it might be remade for American audiences.