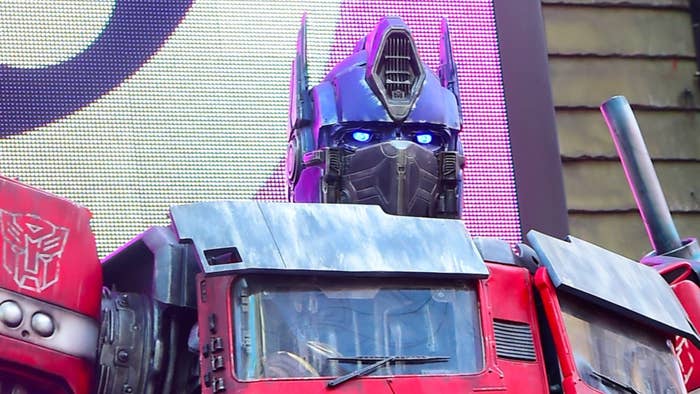 Transformers: Rise of the Beasts unseated Spider-Man: Across The Spider-Verse at the top of the domestic box office with a $60.5 million opening weekend, per The Hollywood Reporter.
Despite middling reviews, the latest installment in the Transformers exceeded industry expectations, which was reflected in its A- ratiung on CinemaScore. According to PostTrack, young adults bought the most tickets, with 56 percent of purchases coming from the18-34 demographic.
Transformers: Rise of the Beasts also did hefty numbers overseas, earning $110 million for an early global total of $170.5 million. The film's opening in China was especially impressive, bringing in $40 million, a number that proved out of reach for many of its Hollywood counterparts.
Transformers: Rise of the Beasts is a direct sequel to 2018's Bumblebee, and a prequel to the first Transformers live-action movie that kicked off the entire franchise. It stars Anthony Ramos and Dominique Fishback, as well as the voice talents of Peter Cullen, Ron Perlman, Peter Dinklage, Michelle Yeoh, Liza Koshy, Michaela Jaé Rodriguez, Pete Davidson and more.
Meanwhile, Spider-Man: Across the Spider-Verse brought in an estimated $55.4 million for a 10-day domestic tally of $225.4 million—which is more than the $190.4 million Spider-Man: Into the Spider-Verse earned throughout its entire domestic run. In the international market, Across The Spider-Verse earned another $47 million for an international gross of $164.5 million and $389.9 million worldwide.
Disney's live-action The Little Mermaid crossed the $400 million mark globally in its third week. It finished at No. 3 with $22.8 million for a domestic tally of $229.8 million. Overseas, The Little Mermaid earned $25.9 million for a foreign total of $185.4 million.