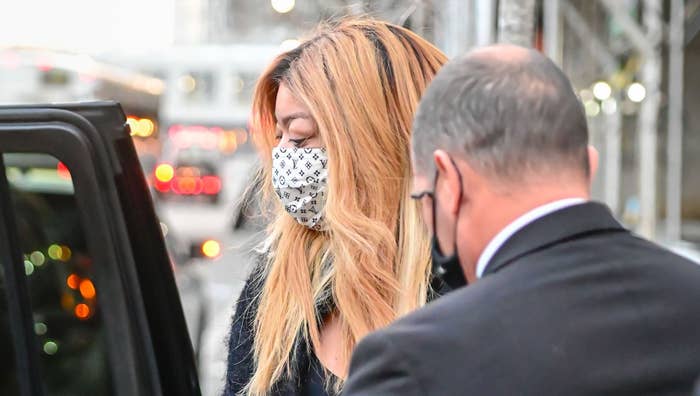 After being reportedly hospitalized for mental health reasons back in September, Wendy Williams is apparently still suffering serious health issues, and won't be able to return to host her daytime show in time for its October 18th premiere.
As reported by TMZ, the talk show host is experiencing "serious complications" as a result of Graves' disease and her thyroid condition, and a handful of guest hosts have been chosen to take her place for the time being. In a statement shared to Twitter, the Wendy Williams Show announced Tuesday that "while Wendy's making progress" she is still experiencing "serious complications," and that she is meeting with her medical team daily to assess her health.
"As soon as she's ready," the statement read, "she will be back in her treasured purple chair."
As previously reported by TMZ, the 57-year-old host was voluntarily admitted to a New York City hospital for a psychiatric evaluation in Sept. 
"There was a call for a 57-year-old non-violent female who needed psychiatric services at that address on Wednesday morning," an NYPD spokesperson told The-Sun. "They were transported to the hospital." Williams, who has spoken at length about her struggles with Graves' disease, was supposed to kick off season 13 of The Wendy Williams Show on Sept. 20, but the show ultimately pushed the date back to October after it was revealed that Wendy had contracted COVID-19. Williams was reportedly vaccinated when she contracted the virus and was asymptomatic.
You can read the full statement above.