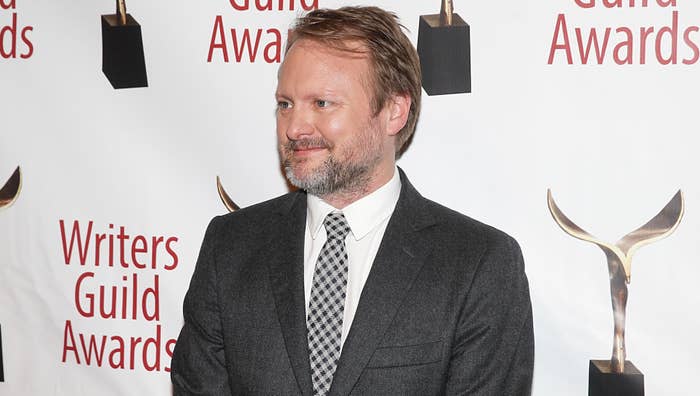 Despite the divisive reaction amongst Star Warsfans, The Last Jedidirector Rian Johnson says five years on he's proud of how the film turned out.
"I'm even more proud of it five years on," he told Empire on the fifth anniversary of the film. "When I was up at bat, I really swung at the ball. I think it's impossible for any of us to approach Star Wars without thinking about it as a myth that we were raised with, and how that myth, that story, baked itself into us and affected us."
He continued, "The ultimate intent was not to strip away – the intent was to get to the basic fundamental power of myth. And ultimately I hope the film is an affirmation of the power of the myth of Star Wars in our lives."
He spoke about his controversial depiction of Luke Skywalker, as someone who recoiled from the Force and chose to live as a hermit, and also spoke about the significance of his *spoiler* death at the end of The Last Jedi.
"The final images of the movie, to me, are not deconstructing the myth of Luke Skywalker, they're building it, and they're him embracing it," the director explained. "They're him absolutely defying the notion of, 'Throw away the past,' and embracing what actually matters about his myth and what's going to inspire the next generation. So for me, the process of stripping away is always in the interest of getting to something essential that really matters."
Elsewhere in the interview, the Knives Out director spoke about the whodunnit film's forthcoming sequel, which is titled Glass Onion: A Knives Out Mystery and will debut at the Toronto International Film Festival on Sept. 10. The film will hit Netflix on Dec. 23.
While Star Wars: The Last Jedi was a box office smash and critical darling, die-hard Star Wars fans, and even former employees who worked on the old films, had a lot to say about the movie.
Marcia Lucas, who served as editor on the original franchise and was for a time married to Star Wars creator George Lucas, had a few choice words herself for J.J. Abrams and Kathleen Kennedy.
"It seems to me that Kathy Kennedy and J.J. Abrams don't have a clue about Star Wars," Lucas said in an interview for J.W. Rinzler's book Howard Kazanjian: A Producer's Life, which examines the legendary producer's life and legacy, including his time on Star Wars. "They don't get it. And J.J. Abrams is writing these stories — when I saw that movie where they kill Han Solo, I was furious. I was furious when they killed Han Solo. Absolutely, positively there was no rhyme or reason to it. I thought, 'You don't get the Jedi story. You don't get the magic of 'Star Wars.' You're getting rid of Han Solo?'"
"They have Luke disintegrate. They killed Han Solo," Lucas added. "They killed Luke Skywalker. And they don't have Princess Leia anymore. And they're spitting out movies every year. They think it's important to appeal to a woman's audience, so now their main character is this female, who's supposed to have Jedi powers, but we don't know how she got Jedi powers, or who she is. It sucks. The storylines are terrible. Just terrible. Awful. You can quote me — 'J.J. Abrams, Kathy Kennedy — talk to me."