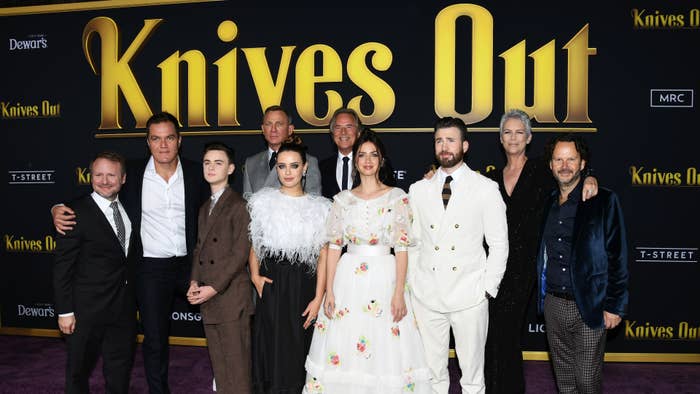 Netflix has finalized a deal worth over $400 million for two sequels to the 2019 surprise box office hit Knives Out, Variety reports. Rian Johnson will be returning to direct the next two films, which he has already written, and Daniel Craig will be reprising his role as detective Benoit Blanc. 
Johnson's ode to the Agatha Christie novels earned $311 million worldwide on a $40 million budget, and created a bidding war between the streaming heavyweights—Netflix, Apple, and Amazon—when the Last Jedi director started shopping around the script to the eagerly-anticipated follow-up. The deal, which is rumored to be around $450 million, comes after sheer happenstance led to Craig joining the cast of the original film, and becoming the linchpin character of the now trilogy. 
Following Danny Boyle's departure as director of the 25th entry in the Bond franchise due to creative differences, there was talk that the film could miss its Nov. 2019 target release date by a whole year as the team behind what would become known as No Time to Die hit the reset button. With the film's future in limbo, Craig's schedule was suddenly open, giving him the opportunity to be a part of Johnson's murder mystery flick.    
Johnson revealed in a 2019 interview with the Slashfilmcast podcast that he wanted to add a title card during the end credits of Knives Out that stated, "Benoit Blanc will return," but was unsure about how the film would fare at the box office, so he shied away from the idea.
Now, we can say with certainty that Benoit Blanc will return.