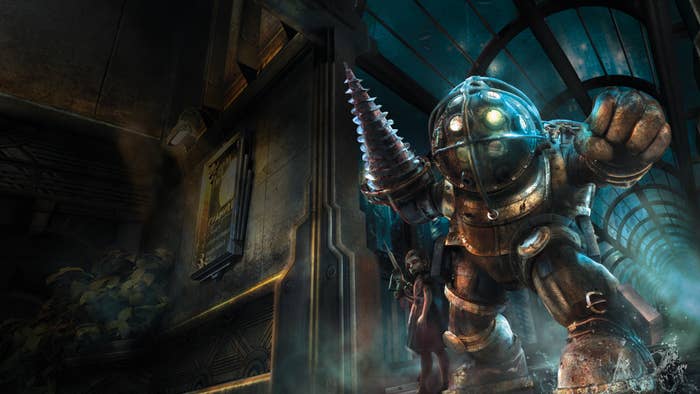 A film adaptation of the popular video game series BioShock is in the works, this time at Netflix.
As reported by Deadline, the streaming giant will partner with Take-Two Interactive, the game's parent company. No writer or filmmaker for BioShockhas been confirmed; Vertigo Entertainment and Take-Two are set to serve as producers.
An adaptation was previously in development at Universal with Pirates of the Caribbean director Gore Verbinski, but issues involving the budget shuttered the project in 2008. Verbinski was in further talks to develop the film alongside Juan Carlos Fresnadillo (28 Weeks Later), but the pair reportedly butted heads and the project was shelved in 2013, due again to budget concerns and a potential R rating.
BioShock is a dystopian first-person shooter that throughout its multiple sequels has been celebrated for its compelling story and hard-hitting action. Since 2007 the series has gone on to sell more than 39 million copies worldwide and spawned multiple reiterations and remastered editions. Another installment is in development from Cloud Chamber.
Netflix's BioShock will join its growing catalog of video game adaptation. The platform adapted the fantasy role-playing game The Witcher into one of its most successful original series. Netflix just released a second season of the Henry Cavill-fronted show, and currently has an anime movie and separate spinoff in the works as well. Arcane: League of Legends and Castlevania have also performed well.