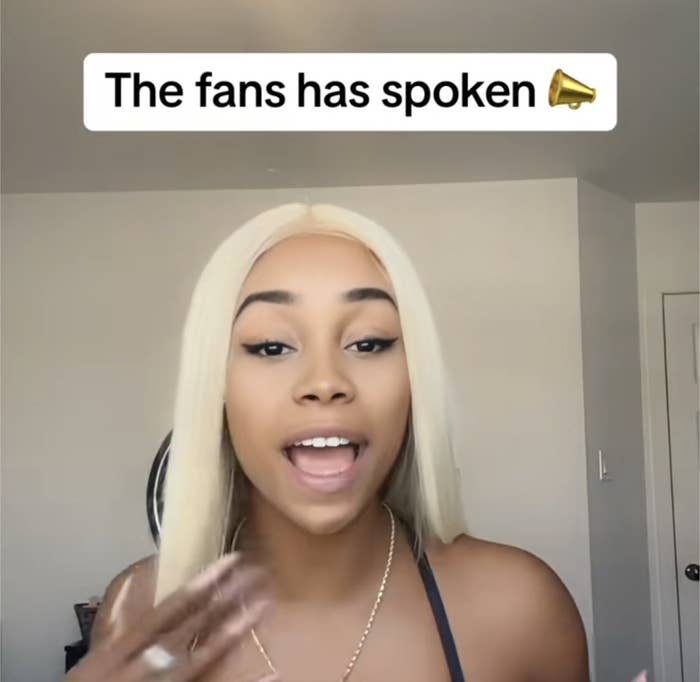 Now that Pinkydoll has dubbed herself "Queen of the NPCs" on Tiktok, the influencer is now looking to collaborate with Ice Spice on her debut single.
In a video posted to TikTok yesterday, Pinkydoll found out that someone mixed the beat to her unreleased single "Ice Cream So Good" with Ice Spice's vocals from her track "Deli."
"You know your girl Pinkydoll sees everything on the net and last time I checked, someone put Ice Spice on my beat as a remix," Pinkydoll said. "The beat is not even released yet. 'Ice Cream So Good.'"
The video then shows the mash-up between the two songs with Ice Spice's vocals pulled from her aforementioned song.
"I think we got something here," Pinkydoll continued. "Ice Spice, I think you and me need to do a collab ASAP. Just picture that: Pinkydoll and Ice Spice."
Timbaland has already used a sample of Pinkydoll for a beat that he posted on his TikTok.
Pinkydoll previously asked Drake to call her because he admitted to being a fan of cosplay on Bobbi Althoff's podcast.