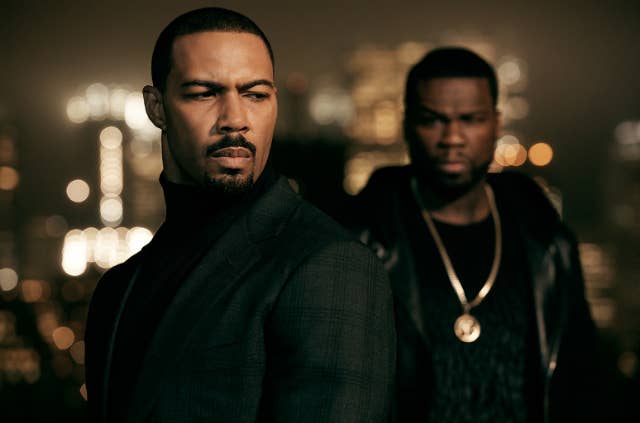 Now that we know 50 Cent was just gassing us with his anger over having his dick make a special appearance on Power, it looks like he might not actually be leaving the hit Starz series, even if it doesn't get any Golden Globe nominations. According to this new nugget of information, 50 might be eyeing an Oscar nomination.
While season 3 isn't set to premiere until later this summer, Power star Rotimi Akinosho seems to be the plug with the Power movie news. "Yes, we are working on it. There is a strong possibility that it is happening," he told Page Six. "Fifty talks about it all the time." He went on to tell them that any theatrical Power adaptation would be "a flashback of all the characters when they were young."
Now, if 50 is in fact talking about this "all the time," it might be outside of social media. There's no real word on any of this via his Instagram page, nor on the Power page, but that could just be chalked up to them keeping lips sealed until the right time. As we know, social media has been a driving force in Power's success, so we imagine now that Akinosho's spilled the beans on a Power movie (possibly) being in the works, you Power fans out there better get your tweet on so Starz can hear you.