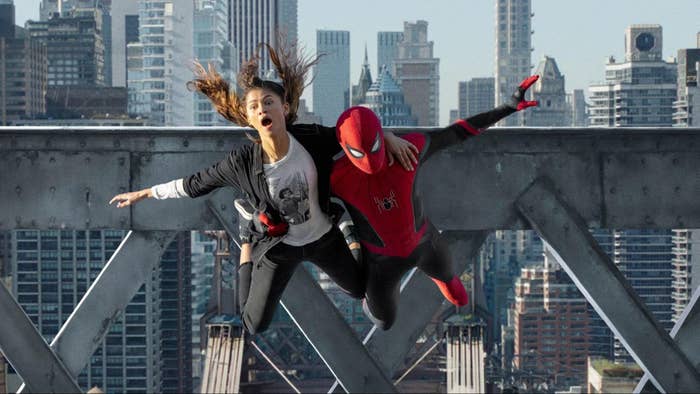 Traditionally, Spider-Man is a superhero who deals with localized threats. He's taking down supervillains, but he's also a "friendly, neighborhood" presence who makes time to web up purse-snatchers and common criminals. It's why some of the best moments in Spider-Man: Homecoming (2017) and Spider-Man: Far From Home were the smaller-scaled, more character-driven scenes where Peter Parker dealt with the indignities of his life rather than fighting a big, literal monster.
Spider-Man: No Way Home leans on the prior movies to do its narrative heavy lifting. This is nearly wall-to-wall action, with Spider-Man fighting a rogue's gallery of his greatest villains. It is both an interrogation and a love letter to its hero. And it provides an appropriate, bittersweet conclusion to its story, that finally gives the MCU Spider-Man his own mythology and backstory, separate from his relationship to Tony Stark.
Fair warning: beyond this paragraph are massive spoilers. Here are 28 Easter eggs and references you might have missed in Spider-Man: No Way Home, currently playing in theaters nationwide.
1.
RIght Where We Left Off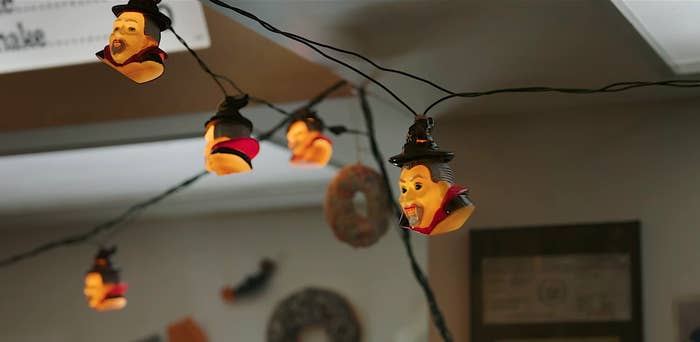 2.
That Wasn't Nicky Fury?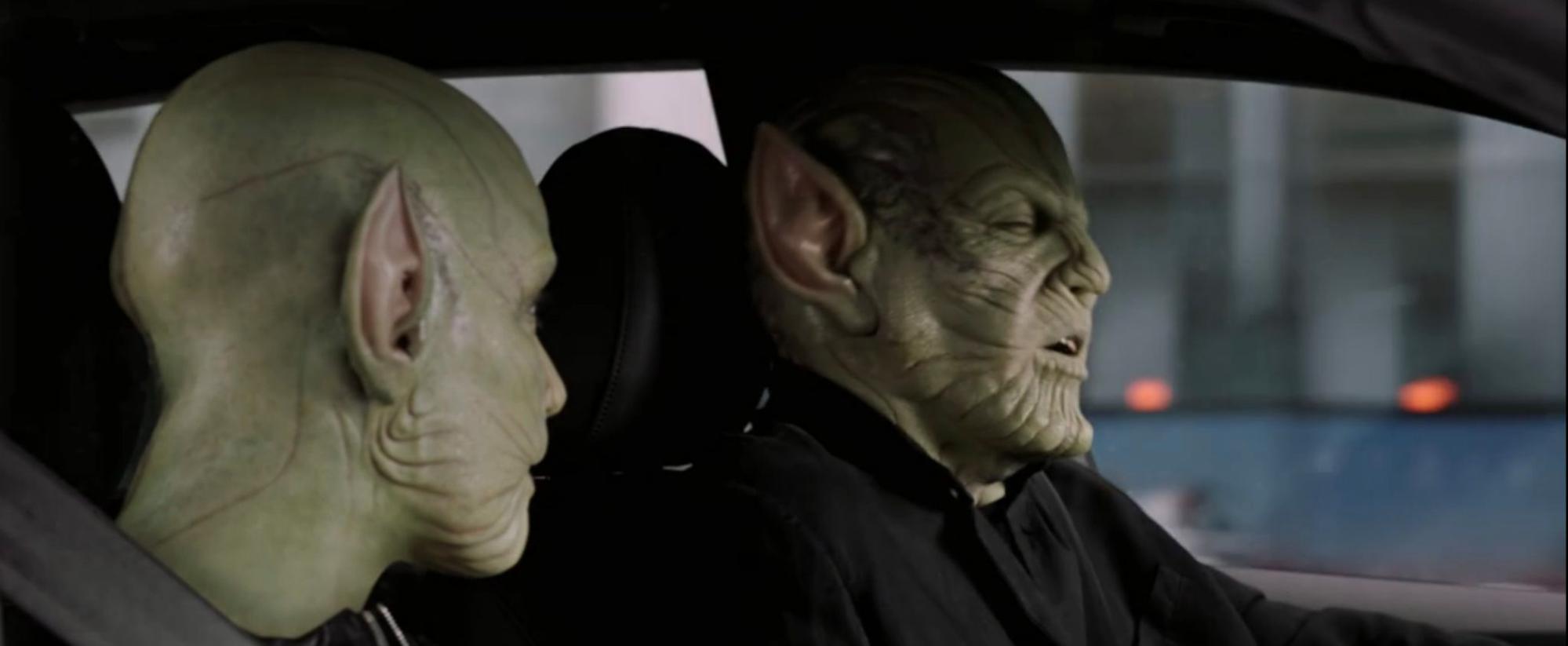 3.
J.J.J. and the Bugle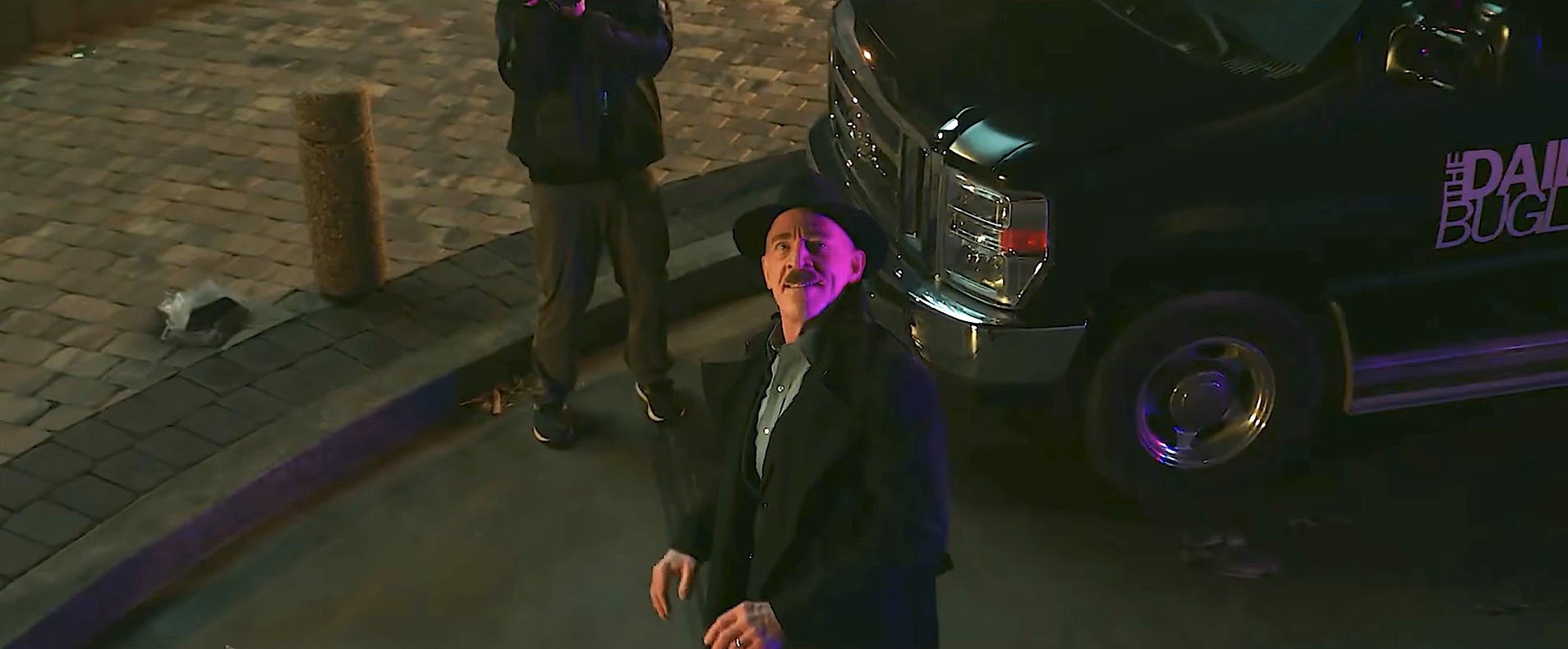 Aunt May works at F.E.A.S.T., which is an acronym for Food, Emergency Aid, Shelter, and Training. It's best known in the Marvel canon as a front for the criminal operations of supervillain Mister Negative, and it played a major narrative role in the PS4-exclusive Spider-Man game.
4.
Meet Matt Murdock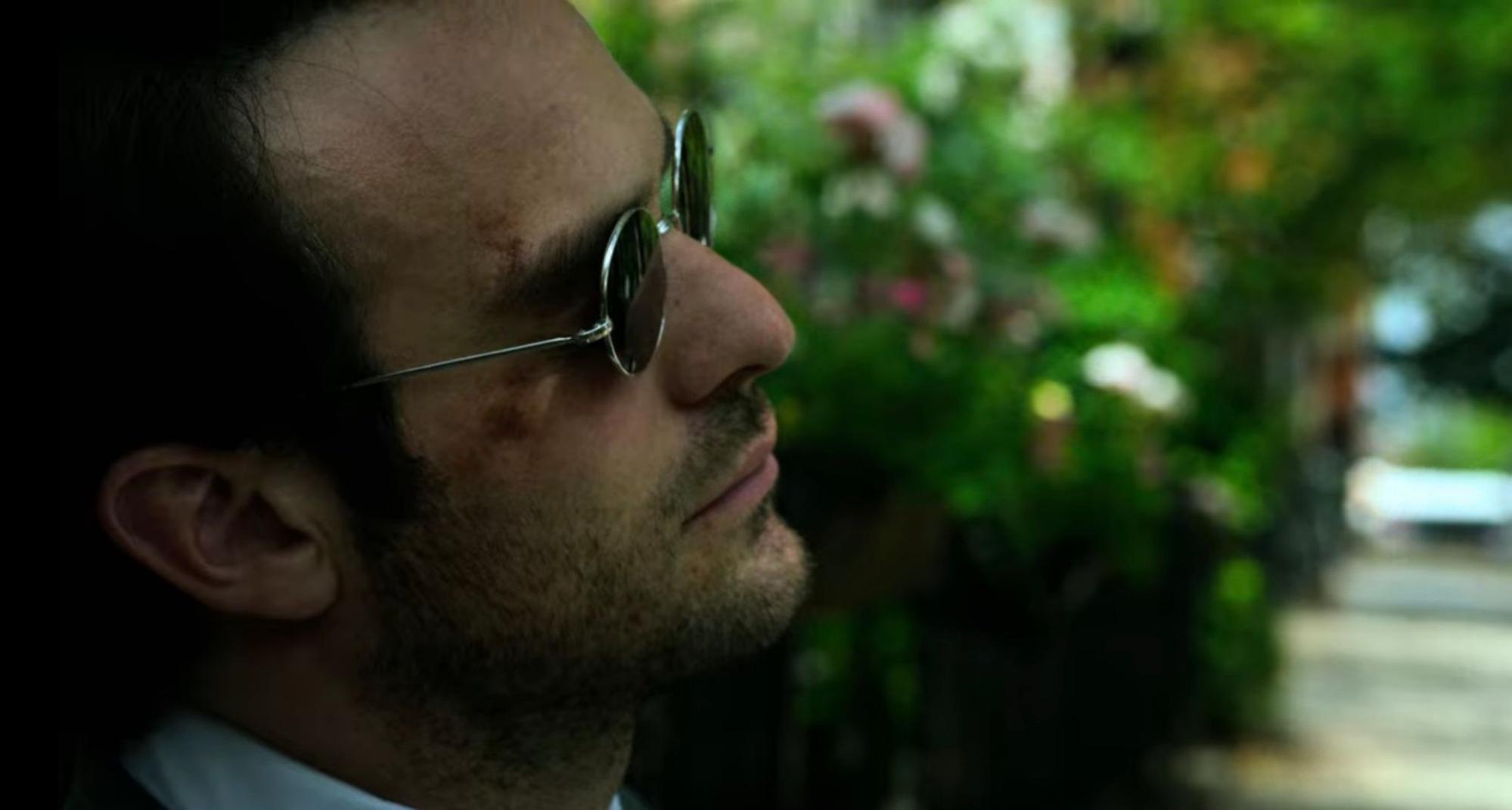 5.
Hi Dum-E!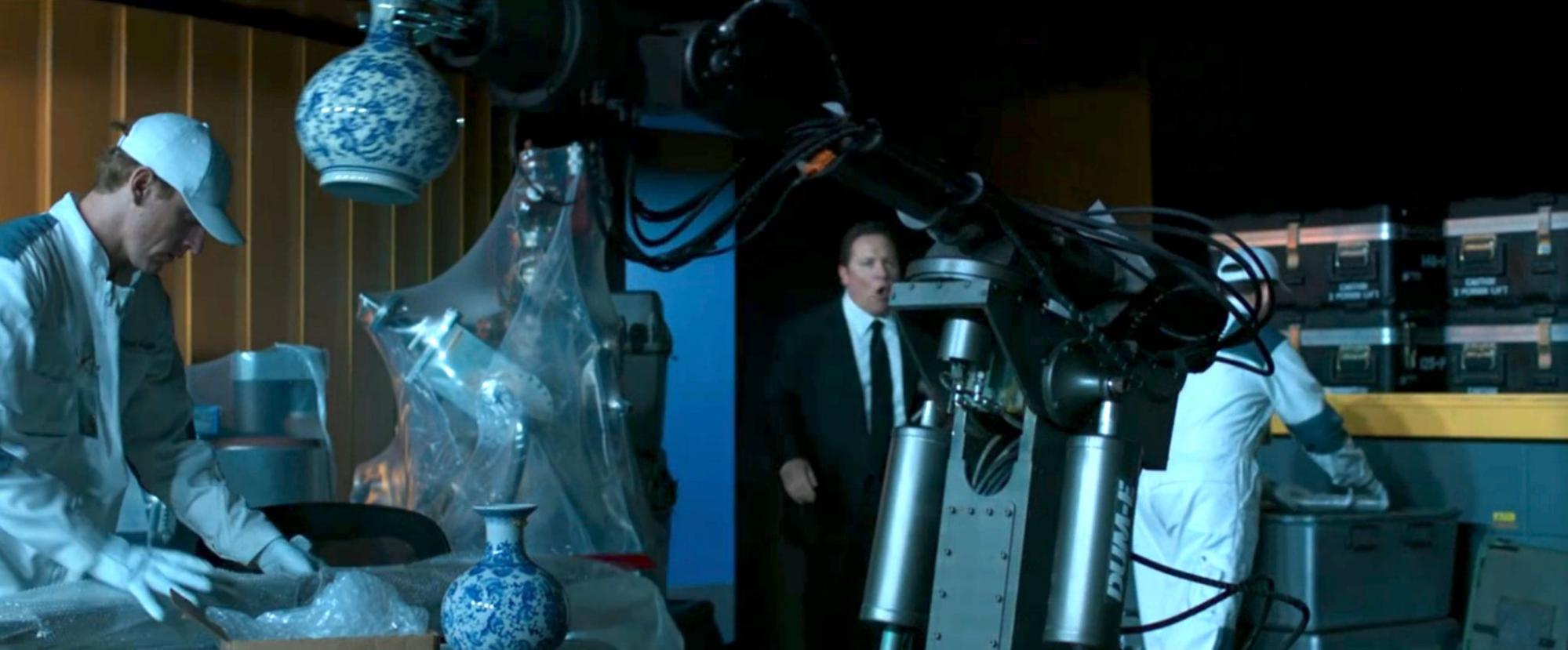 On a side note, it seems that Happy Hogan has sleep apnea; we see him wearing a CPAP Machine while MJ and Peter are talking late at night, and he's trying to sleep.
6.
Wong Promotion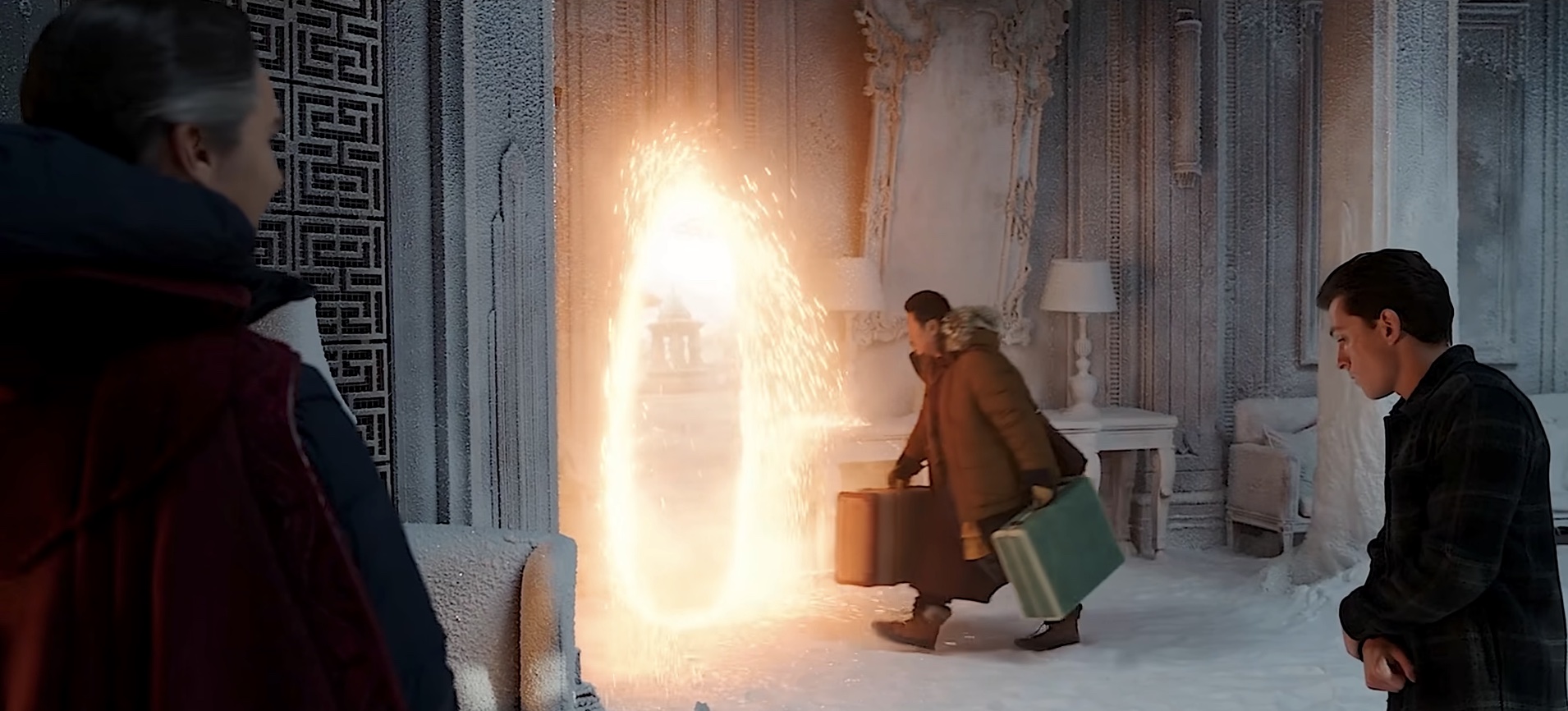 7.
AMS Issues
Norman Osborn/Green Goblin delivers this Spider-Man line again in No Way Home when he proposes helping Peter with rehabilitating the villains.
8.
"The power of the sun, in the palm of my hand."
9.
"With great power..."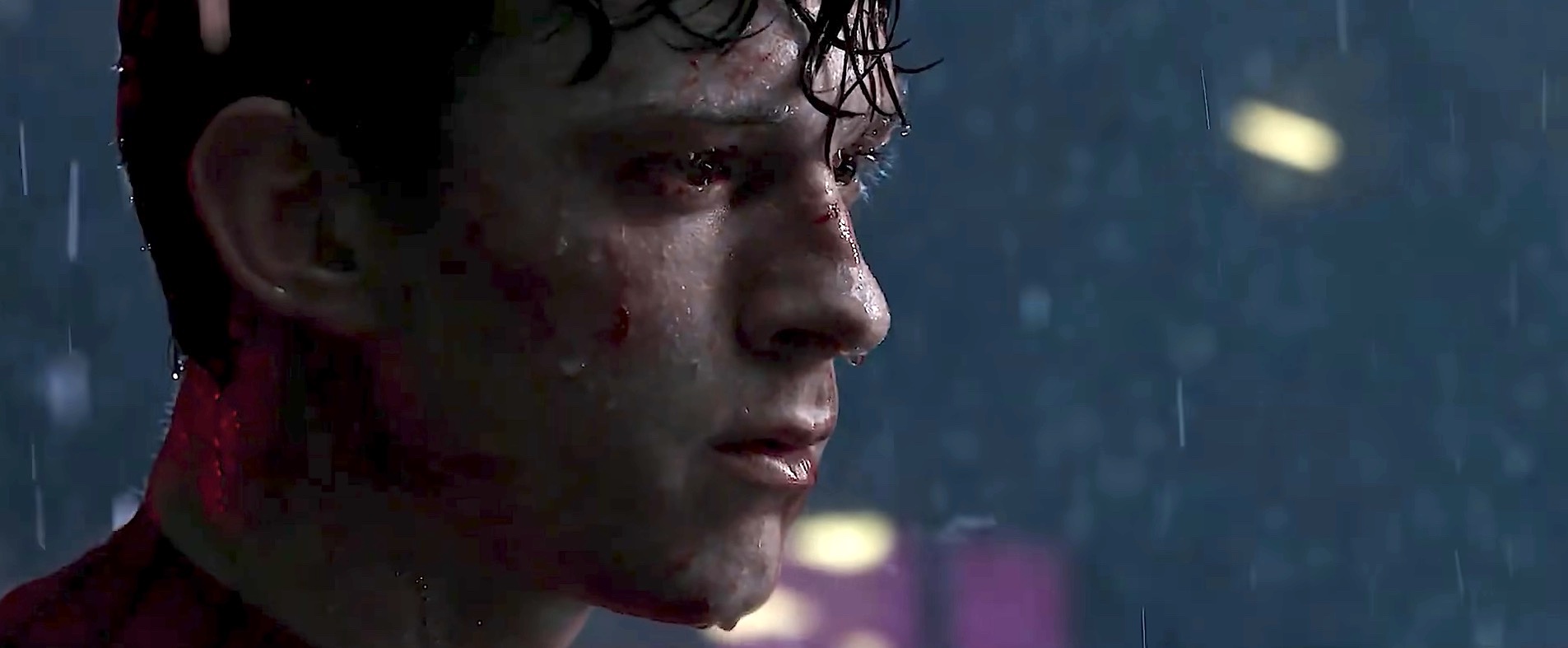 The big reveal, which Marvel has taken great pains to keep secret, is that both Toby Maguire and Andrew Garfield are revealed as Peter Parkers from alternate universes. The interaction between them and Holland's Peter Parker lead to some of the best, most meta moments in the movie.
The Maguire Peter is older than we last saw him in Spider-Man; he's been putting on the costume for years since Spider-Man 3, and he's now desensitized to most things that he sees or that happen to him, including getting stabbed in the back.
The Sam Raimi/Tobey Maguire films had plenty of shots that showed Peter becoming Spider-Man by ripping off his civilian shirt, Superman-style. In No Way Home, Peter (Maguire) echoes back to this by flashing the costume underneath his regular clothes.
The other two Peters also asked him about his web-shooters, because Maguire's Peter is the only one who can make the webs naturally from his wrists. They even ask if he can shoot the webs from "anywhere else." (The answer is no.)
10.
Backache
11.
Spider-Meme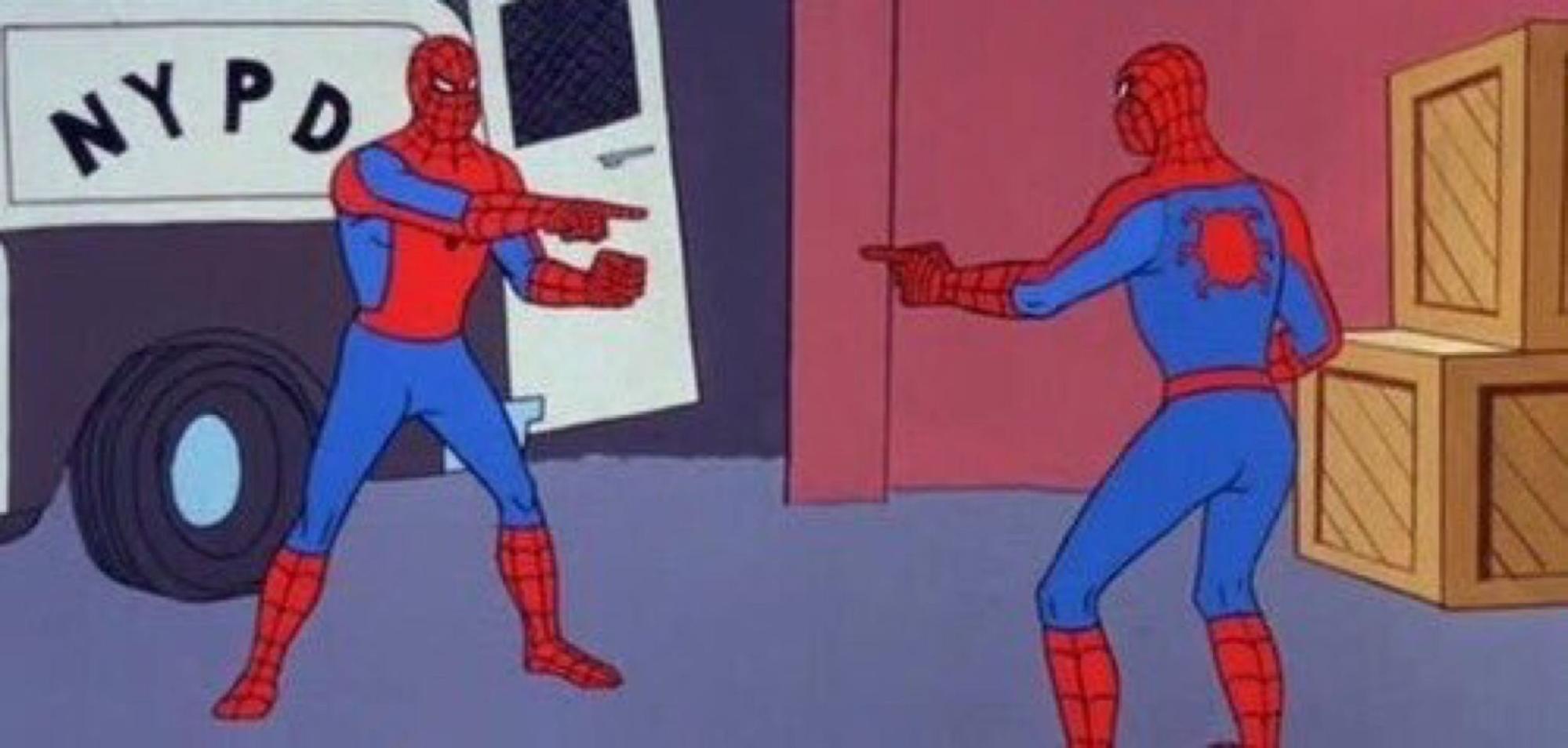 12.
Statue of Liberty Upgrade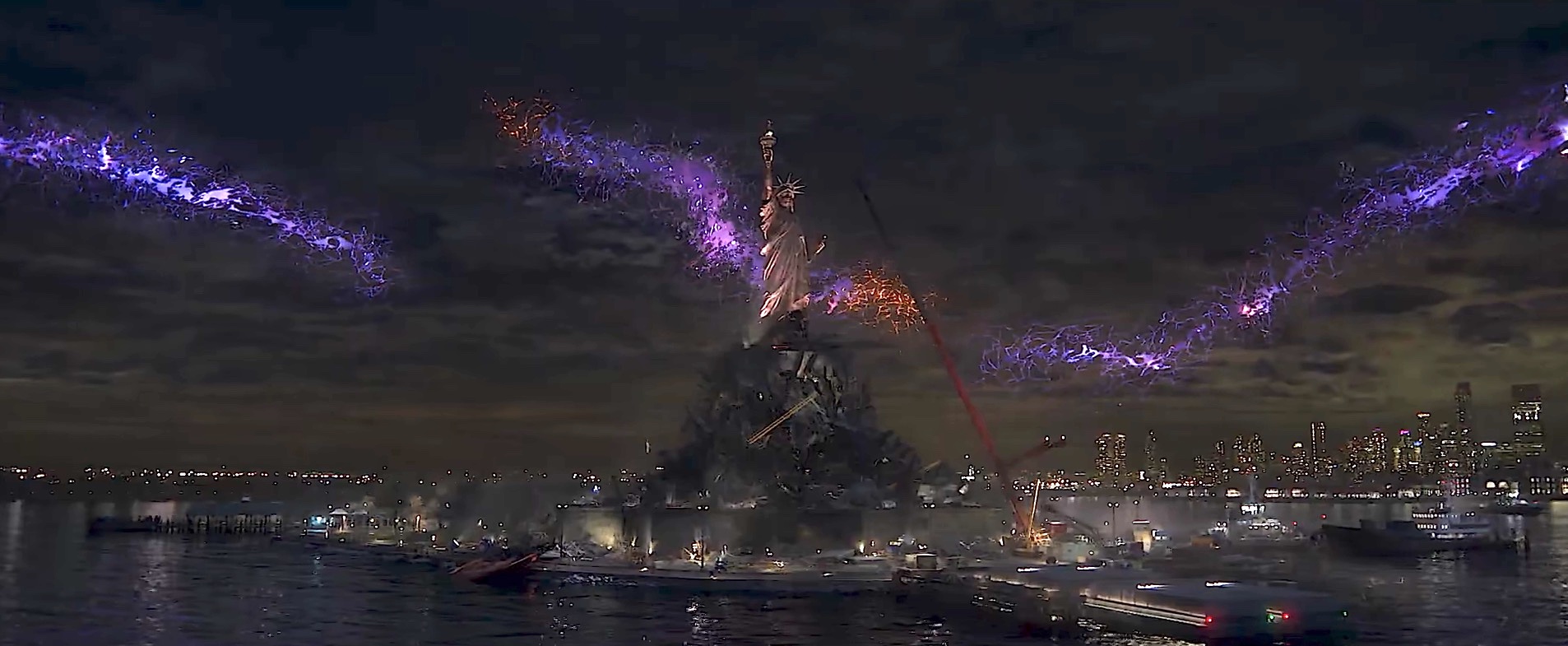 13.
Somewhere Out There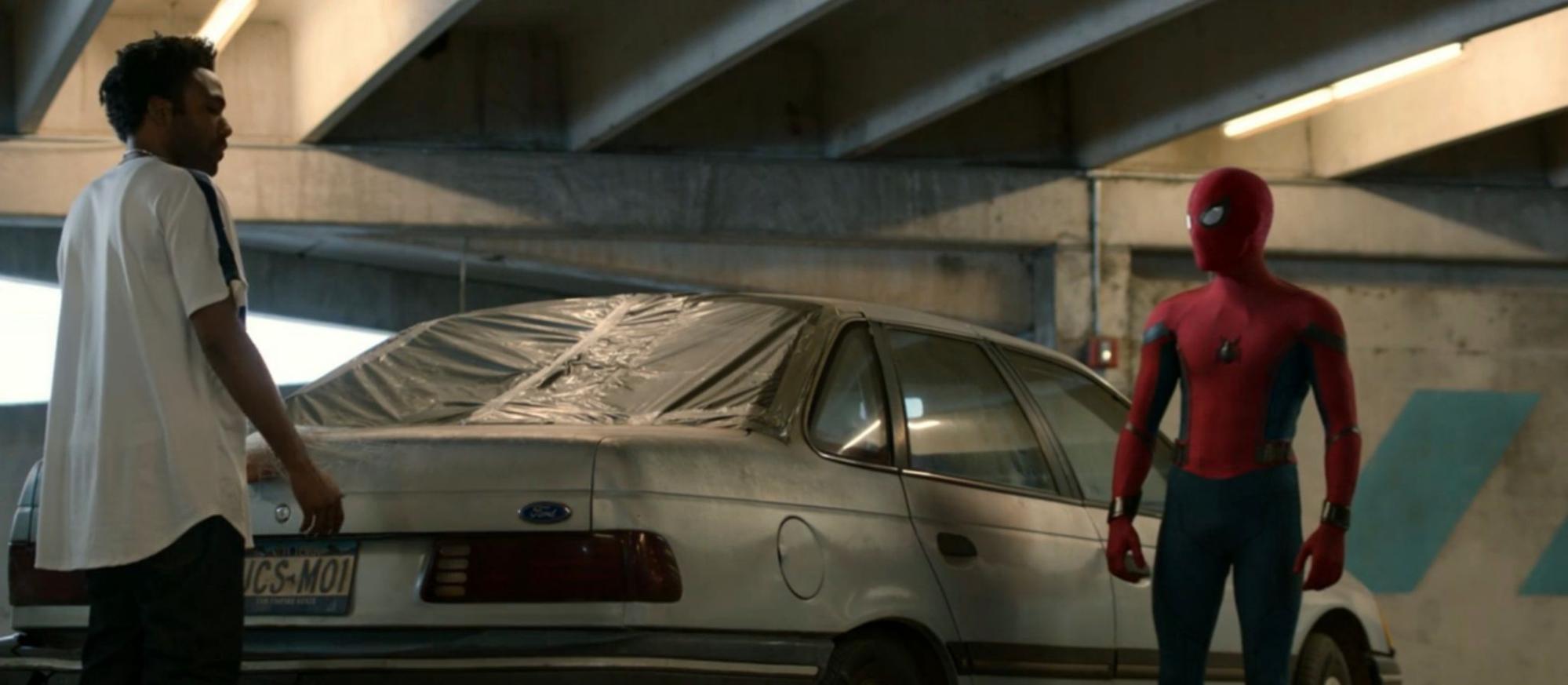 Marc Webb/Andrew Garfield's Amazing movies are the least critically acclaimed of the Spidey franchise, which is one reason why Peter (Garfield) is constantly down on himself and is jealous of Peter (Maguire) and Peter's (Holland's) accomplishments. Peter (Maguire) reassures Peter (Garfield) by telling him he's "amazing," a reference to his specific place in the franchise.
14.
Good Catch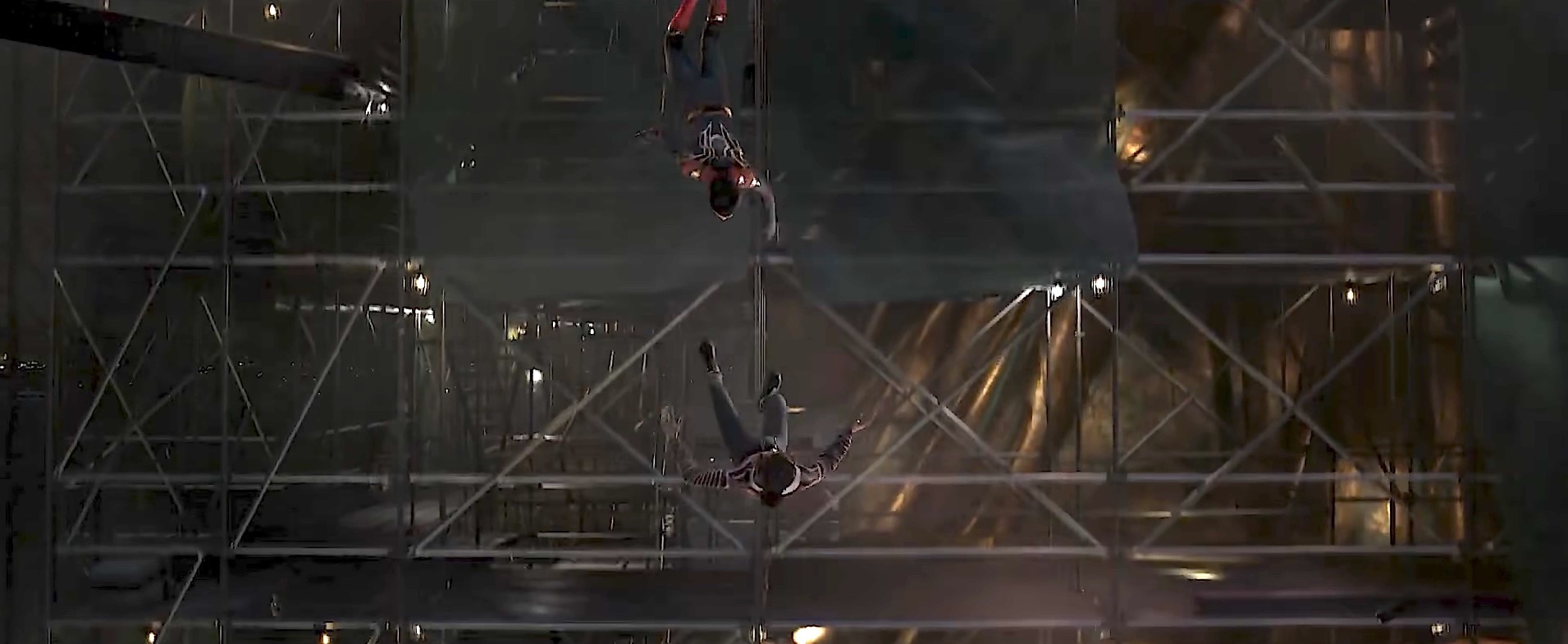 15.
Glider Impalation Averted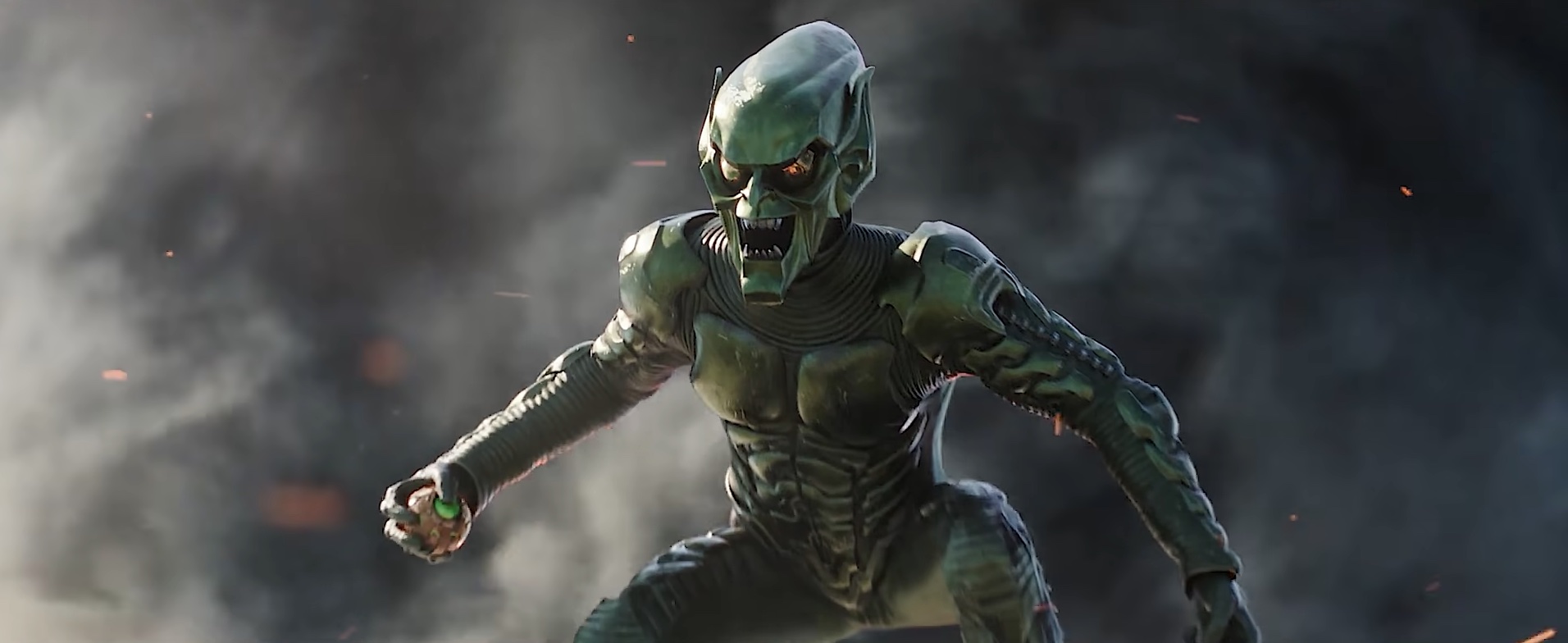 16.
Black Dahlia Necklace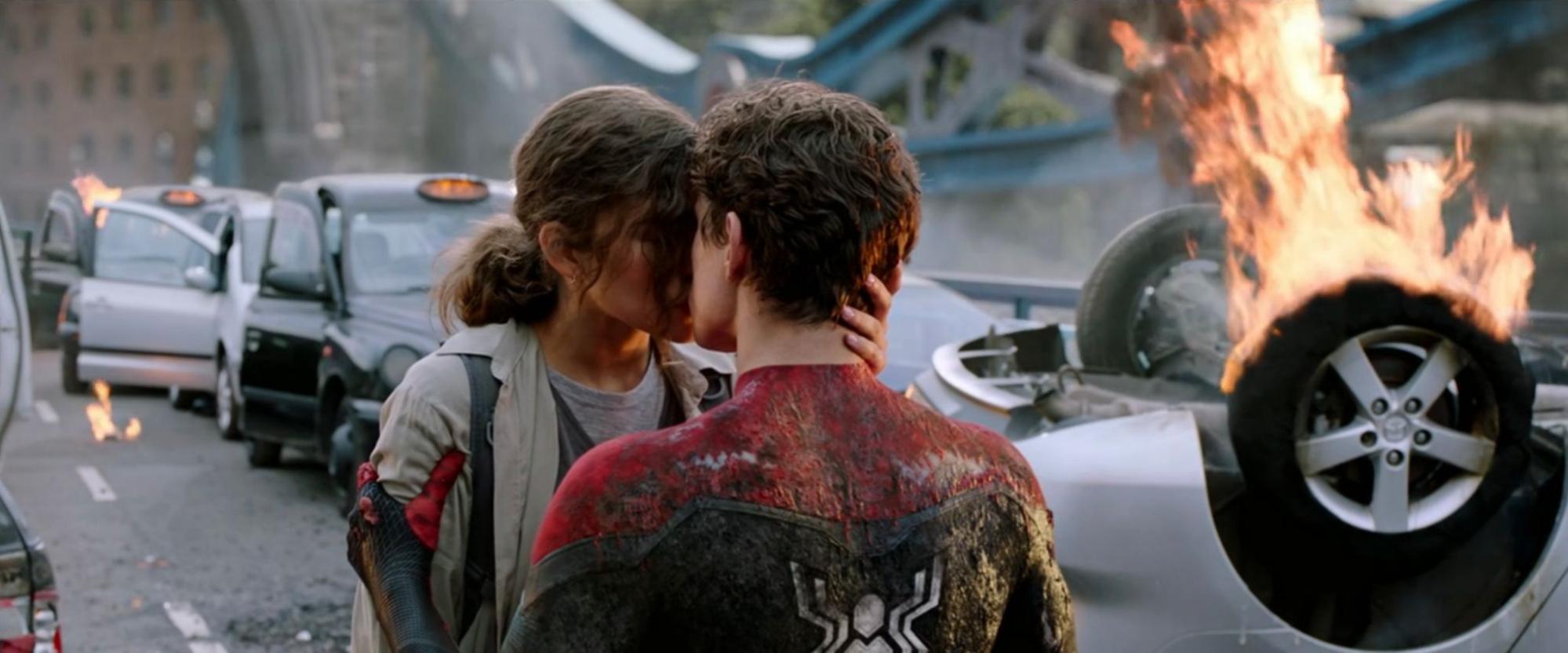 In the movie's final scene, we see a sewing machine on Peter's apartment desk. Now that he no longer has access to Stark Industries' wealth and resources, he's back to being a  "friendly, neighborhood Spider-Man" and a one-man operation.
17.
LEGO Emperor Palpatine
We also see that Peter is getting his GED, since apparently, the memory spell that Strange cast also extends to his high school records. It'll be a long road back for Peter to get back to his engineering doctorate potential, but that's been a part of Spider-Man's charm for decades.
18.
De La Soul
The first credits scene shows Eddie Brock on a beach, asking a bartender questions about the MCU. This is a callback to the post credits scene of Venom: Let There Be Carnage, in which Venom was transported from his universe to the MCU. Now we know what caused that: Strange attempting to erase everyone's memories of Peter Parker, which destabilized the multiverse.
When Strange casts the second spell that undoes his prior spell, Venom is transported back to his dimension. However, he leaves a tiny piece of the Symbiote behind–one that will be very motivated to find Peter Parker.
19.
End-Credits Scene