The Live-Action 'The Little Mermaid' Is Simply Not For Us
Halle Bailey shines as Ariel in Disney's live-action remake of 1989's 'The Little Mermaid' as she becomes an icon for a new generation.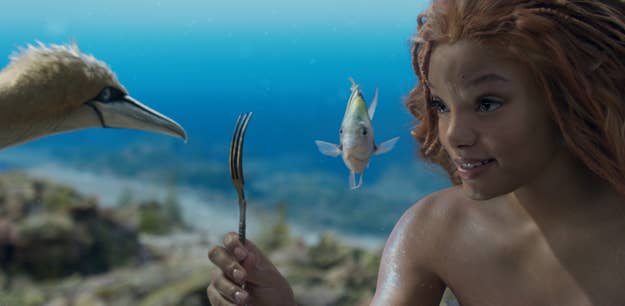 Disney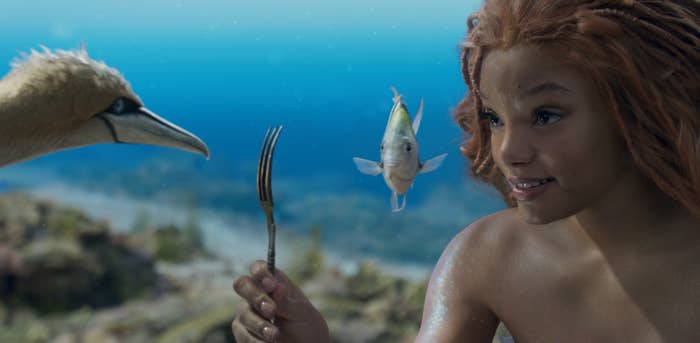 The live-action The Little Mermaid film, in theaters now, is not for us adults—and that's OK.
The original came out in 1989, which means that the children who grew up watching it are all well into their 30s. As I sat in a packed theater filled with little kids wearing their best mermaid-inspired ensembles at the AMC Lincoln Square in New York earlier this week, I realized I was not Disney's target audience for their latest live-action remake of the classic and neither were the rest of the film's OG fans.
Most people who grew up in the 1990s or early 2000s have their favorite go-to princess—and Ariel was mine, so my expectations were high going in. But watching it from the perspective and awareness that Disney didn't make this for me but for a whole new generation made the film more satisfying.
Hearing the kids' laughs and giggles, mostly at Daveed Diggs' hilarious take on Sebastian and Awkwafina as Scuttle, was confirmation that while nothing will top the original, the kids deserved an updated, more inclusive version. I was simply there to pass on one of my most treasured memories for them to hopefully cherish the way I once did.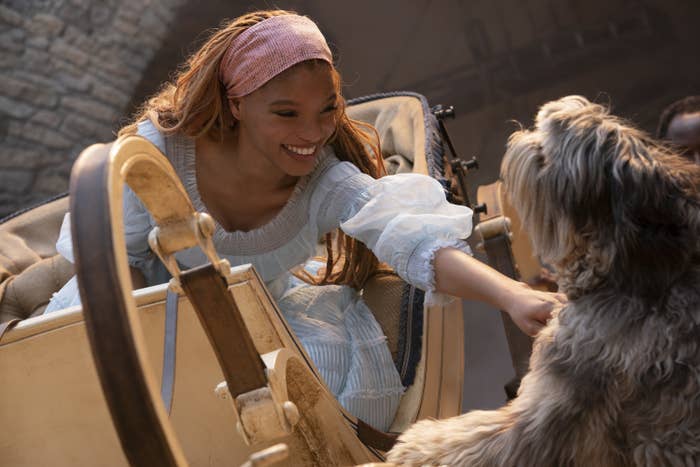 The 2023 rendition stars Halle Bailey as Ariel and her casting, because she is a Black woman, caused controversy from those who believed Disney was trying too hard to be politically correct for leaning more toward inclusion. But that's neither here nor there at this point, as the film was made and the casting, with her voice alone, couldn't have been more perfect. The latest version is more multicultural and accurately reflects the audience of kids who were watching it with me.
This is Bailey's first starring role, and while her past acting credits include small, side characters like Sky Forster on grown-ish, it's clear that she still has room left to grow in terms of her acting skills. However, solely hearing her take on "Part of Your World" is worth the admission price, and it's the most captivating and powerful moment in the film.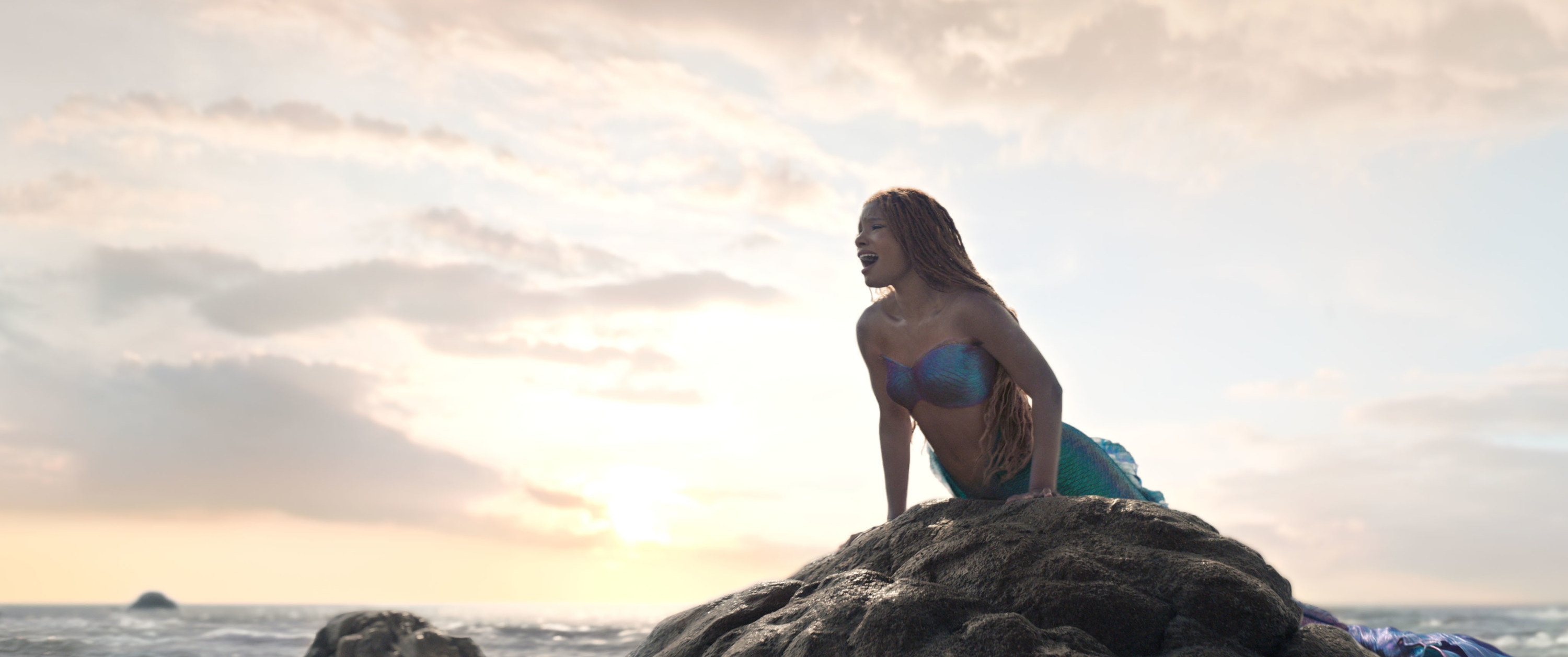 Bailey's performance is strong enough to silence any skeptics and shows that she is one to watch when it comes to not just music but on the big screen as well, especially in roles like this one, which allow her to flex both of those muscles.
Not only that but she has handled the criticism and pushback graciously and has soared while facing backlash. The images of her hugging young Black girls during the press run and seeing Black children react to having a mermaid who looked like them should be enough to silence any outside noise. This is not to applaud Disney in any way, because this should have been happening decades ago, but it's a reminder that change is vital to progression, and every child deserves to have someone like Bailey on their screens to look up to.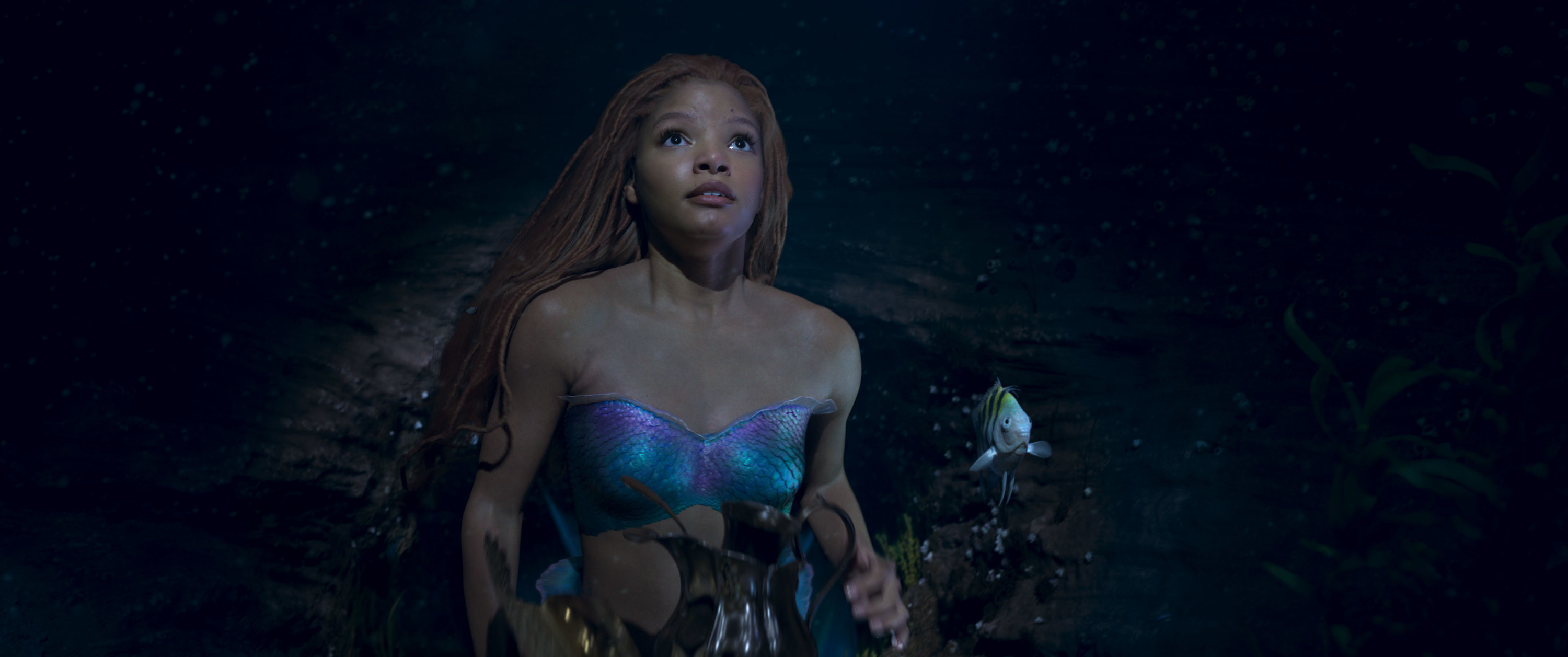 While the live-action version follows the original story's plot fairly closely, it somehow feels much slower-paced. The original version has a runtime of an hour and 22 minutes while this year's has a confirmed two-hour and 15-minute runtime. Some songs from the original were cut and new ones were added, while the more dramatic scenes were elongated, and made the film feel heavier than the animated version.
So while their target audience seems to be younger children, wouldn't it make more sense to make it as fast-paced and digestible as possible? We're currently in a space in film where it seems like a rarity to have a project that is less than two hours long. I implore all studios that they get back to leaving some things on the cutting room floor so a movie doesn't feel longer than it has to be, regardless of whom they are making films for.
The children at my screening seemed enthralled in the story from beginning to end regardless of the movie's length, though, so perhaps it's just my millennial brain that is yearning for brevity. The scenes with Ursula, played deliciously by Melissa McCarthy, in particular, felt as if they were unnecessarily stretched. Perhaps she was too good at playing the villain that it made me want to see less of her, the same way I felt regarding Dante (Jason Momoa) in Fast X. Too much of a bad thing, no matter how strong the performance, is never good.
Including McCarthy, the supporting characters were all perfectly cast. Jacob Tremblay was adorable as Flounder, even if the anemic-looking CGI version of the beloved yellow and blue fish left a lot to be desired. Diggs and Awkwafina were the ideal companions to Bailey's Ariel, and Javier Bardem was an appealing and believable King Triton.
There was a lot of chatter regarding who would take on the role of Prince Eric. While the options bounced around from Harry Styles to Shawn Mendes, it ultimately went to Jonah Hauer-King. The English actor turned out to be a superb choice. He not only has the looks and charm required to fill the shoes of one of Disney's most beloved princes, but his take is also subtle enough to let Bailey's brilliance shine through. Casting another pop star as her love interest could have potentially hurt her by taking away some of the spotlight that she rightfully deserved to experience on her own.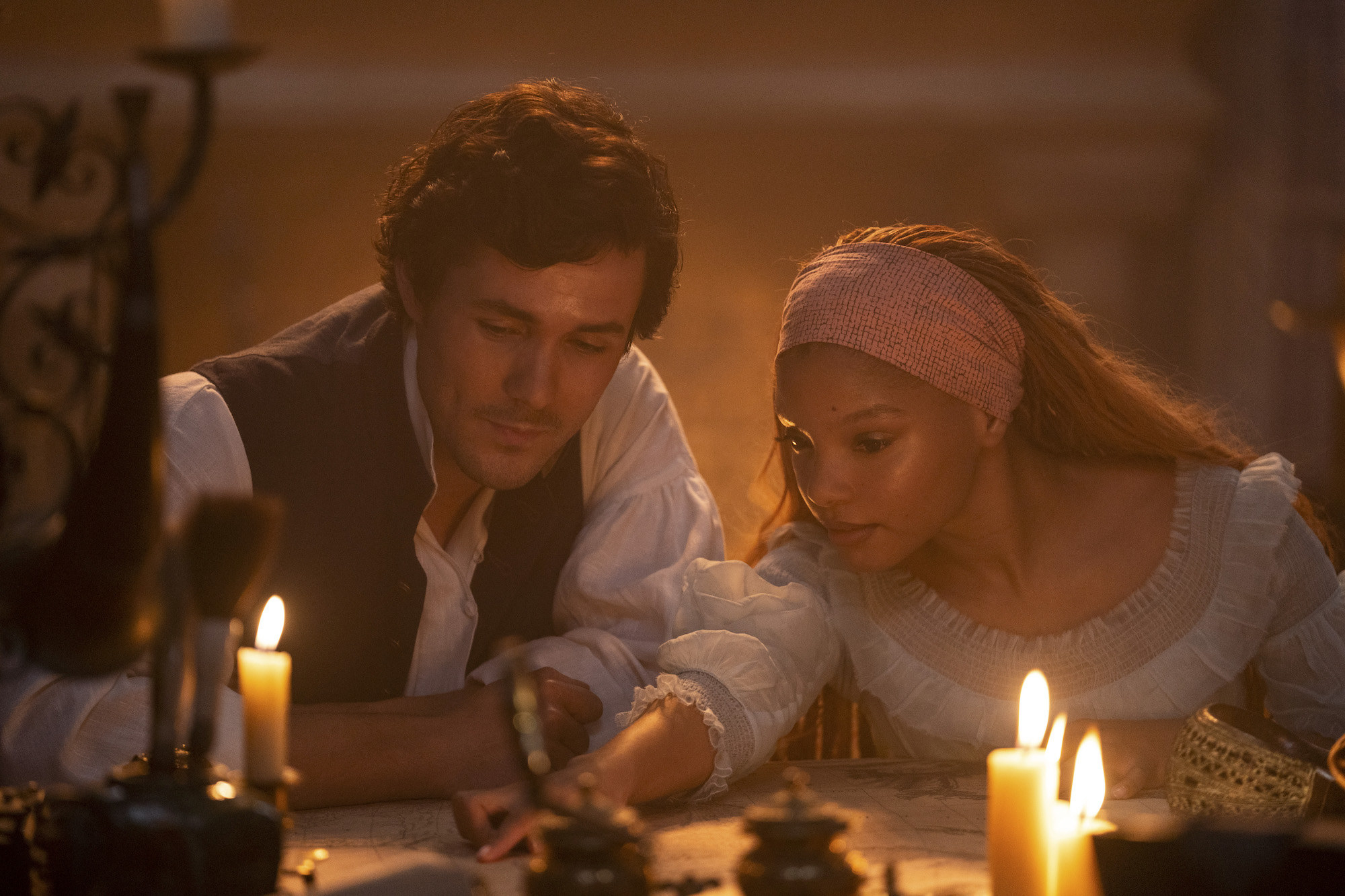 As an adult who was once the lead mermaid in a Little Mermaid play in first grade, I carried a backpack full of nostalgia and deep-rooted memories with me into that theater. But even if a child has watched the 1989 version dozens of times, they are not watching the live-action version to make comparisons or to see which is best.
Unlike me, they didn't care that the mermaids' wigs were a mess, that the underwater scenes (while beautiful) weren't as breathtaking as the ones in Avatar: The Way of Water or if Ariel's iconic rock scene didn't have as much of a powerful wave splash behind her as I would have liked. They were simply there for a new and fresh experience.
We could all learn a thing or two from them, as Hollywood seems to be consumed with remaking our childhood favorites. It's best to let go, sit back, and enjoy the ride, just like the overjoyed kids who surrounded me in that theater did. The Little Mermaid may not live up to the standards of diehard fans but it will surely bring about the same emotions the original did, while also completing the important task of making groups of underrepresented people feel more seen.