When Jonathan Majors wore a feathery overcoat in front of a floral background for a Valentine's Day-inspired Ebony photoshoot, some said it was "too feminine" and stripped him of his masculinity. Earlier this week, Michael B. Jordan went viral when he confronted a reporter on a red carpet who he believed called him "corny" in the past for being a "nice guy" in his relationships (she didn't, but she did say she made fun of him in high school). But in Creed III, in theaters Friday, the two actors come together to star in a boxing film that lets us examine the way we, as a society, view masculinity. 
Concealing hurt or displaying it through violence and aggression have been the two predominant ways men appear to express their emotions, and both Adonis Creed (Jordan) and Damian Anderson (Majors) display those two so well. But hiding from your past, not dealing with your trauma, and not allowing yourself to be vulnerable can poison you from within. The first two Creed movies used the brewing friendship between Adonis and an ailing Rocky Balboa (Sylvester Stallone), as well as his relationship with Bianca (Tessa Thompson) as their emotional hinge, but Adonis has also carried a scarcely hidden hurt from his childhood.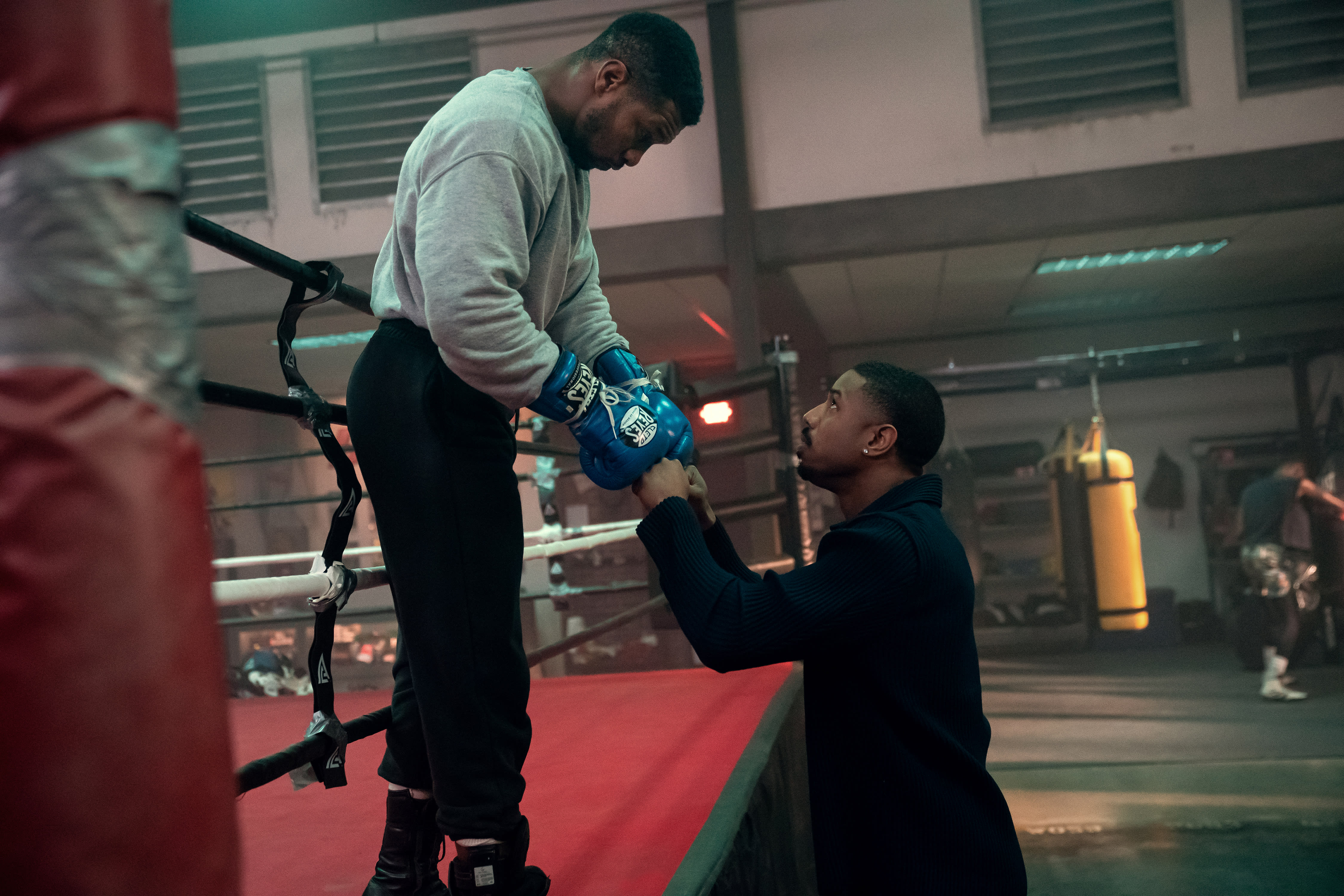 He was Apollo Creed's illegitimate son, and before his wife Mary Anne (Phylicia Rashad) took him in after Apollo died, Adonis was in and out of trouble and spent time in the foster care system. Creed III forces him to face that pain head-on when an old friend, Damian, comes back into the picture after spending 18 years in prison and carries with him all the old memories that Adonis had relentlessly tried to evade.
Dame was a promising boxer as a teenager, and he introduced a young Adonis to the sport, so Dame felt like the life and the titles that were meant to be his were usurped by his friend. Adonis' guilt is palpable throughout the film; he was able to make it out and overcome his upbringing while his friend spent his youth—and peak boxing years—behind bars.