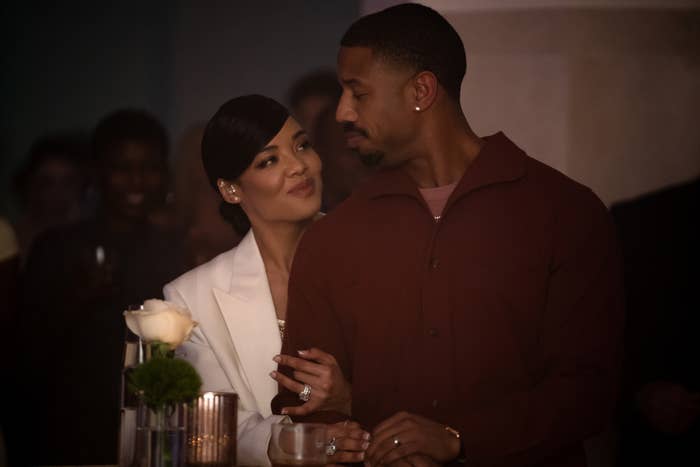 Tessa Thompson has range. The actor has successfully tackled roles in Marvel's Thor and Avengers films, in romance films like Sylvie's Love, dramas like Passing, and in sci-fi shows like Westworld. Throughout the duration of those projects, she has also returned to the Creed franchise as Bianca, a singer and songwriter from Philadelphia who deals with progressive hearing loss and who falls in love with Adonis Creed (Michael B. Jordan)—and now she's back for Creed III, out on Friday. 
Ryan Coogler, who directed the first Creed, and Thompson worked together from the start to ensure Bianca was a fleshed-out character and not just a one-dimensional love interest in a sports film. She has remained that way, while also being Adonis' fierce supporter and the one to set him straight when needed. It has been nearly eight years since she first inhabited this character, and Thompson says Bianca, the franchise, and working with Jordan feels like returning to an old friend. "For both of us, it's our longest relationship we've been in," she tells Complex with a laugh.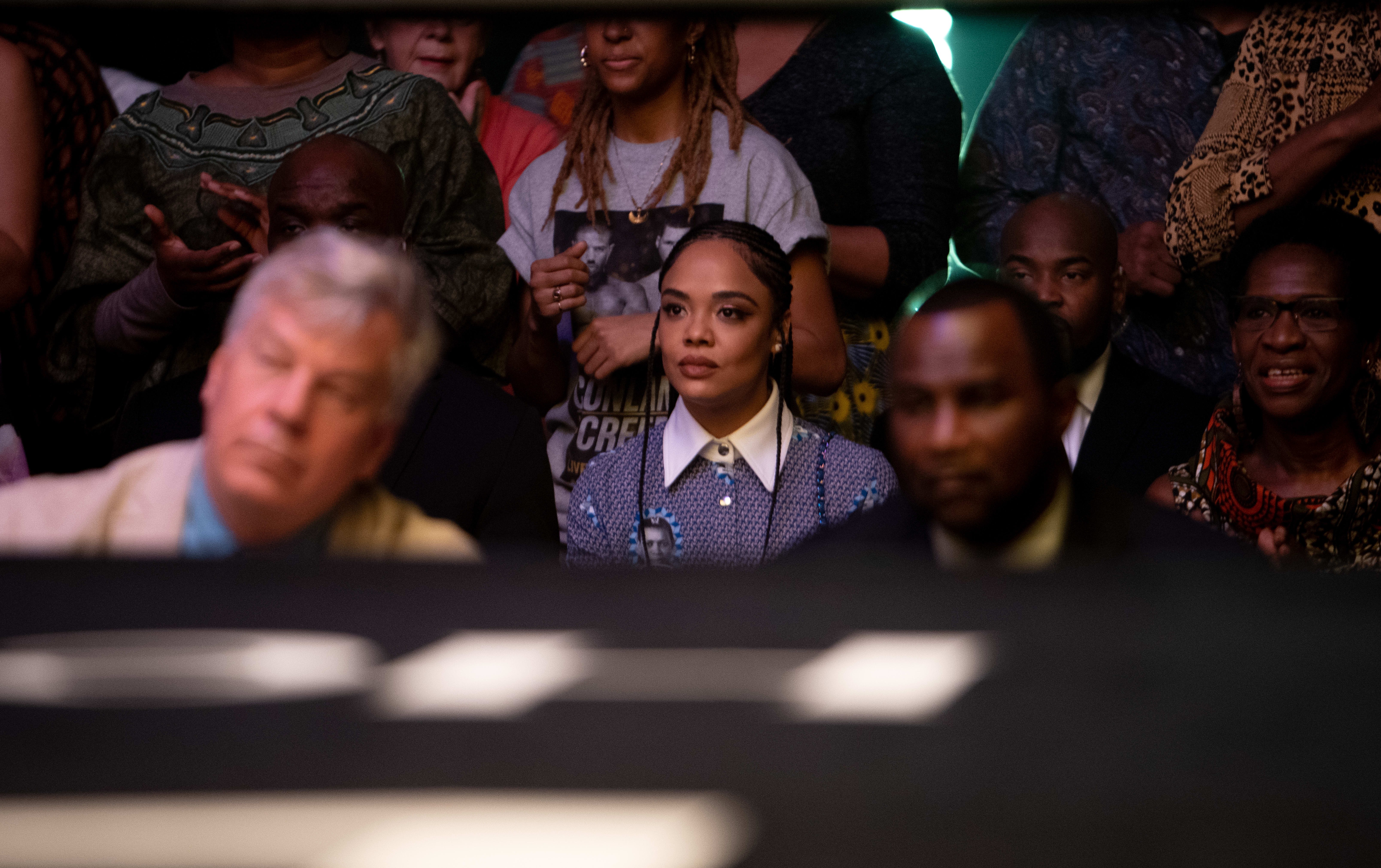 In the third installment, their relationship onscreen does feel familiar and like a couple who has been through their fair share of ups and downs together and are now in a more settled stage of their lives. They are married, living in Los Angeles, and raising their child Amara, the baby girl they welcomed in Creed II who inherited her mother's hearing condition. Amara is played by the talented and captivating nine-year-old actress Mila Davis-Kent, who is deaf and does her entire performance in sign language, a major moment for onscreen representation for the Deaf community. Thompson wanted to ensure that story was told well, (she also learned ASL to communicate with her younger co-star), while Jordan and the Creed III production team made sure to make the film and its promotion accessible for the Deaf community.
"It was always important to me, even in [Bianca] having progressive hearing loss, that in the context of our films, her hearing loss would not progress all the way," Thompson tells Complex. "I did not feel comfortable in telling that story. I'm not a member of the Deaf community. And I really felt like if we wanted to tell that story, we should do it with someone who is a part of that community."
Creed III also finds Adonis adjusting to post-retirement life while Bianca leans more into producing. She pivoted to writing and producing hit songs for other artists on her label since performing has become harmful to her hearing. She has found a new path to success, but there's a tinge of sadness of not being able to live out her dreams herself—something newcomer to the Creed family Damien (Jonathan Majors) relates to and tries to use against her and Adonis.  
Complex caught up with Thompson ahead of the film's release and she talked about watching Michael B. Jordan stepping into the director's chair, bringing new cast members like Majors and Davis-Kent into the family, and the aspects of Bianca she wanted to protect in the new film.