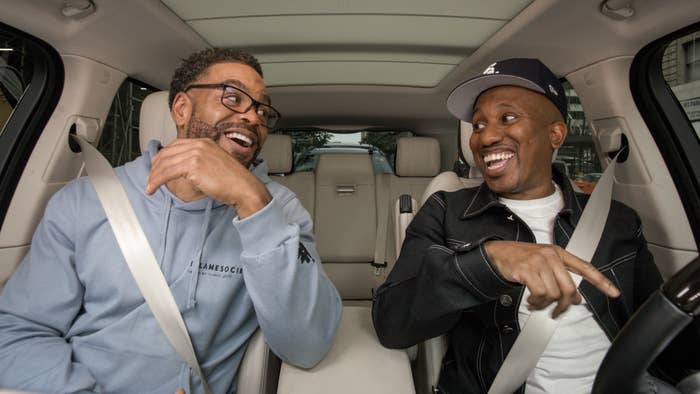 We all have a song or two on our playlists that we only sing when we're alone. Chris Redd decided to showcase one of his favorites on an upcoming episode of Apple TV+'s Carpool Karaoke: The Series. 
This hilarious exclusive clip from Episode 9 features Redd and Method Man singing Nickelback's "How You Remind Me" together, which the comedian said he learned to love out of spite when he moved to an all-white neighborhood. During the episode, the pair also recount Redd's childhood dream of being a rapper, test strangers' knowledge of Black facts, and sing Dusty Springfield's "Spooky" together. 
"Singing Nickelback with one of my friends/favorite rap legends was one of my favorite days of the year," the Saturday Night Live alum tells Complex. "It also makes me laugh at the thought of all those white people getting mad we singing Nickelback with so much passion."
 The Emmy Award-winning series, which was inspired by the popular and viral segment on The Late Late Show with James Corden, is set to return with new episodes on Friday, Dec. 9 on Apple TV+. The second half of the fifth season will kick off with Sandra Oh and Duran Duran, the cast of For All Mankind, Ciara and Russell Wilson, Kevin and Michael Bacon, and Hillary Clinton, Chelsea Clinton with Amber Ruffin.
Check out the exclusive clip above and catch up on old and new episodes available on Apple TV+.