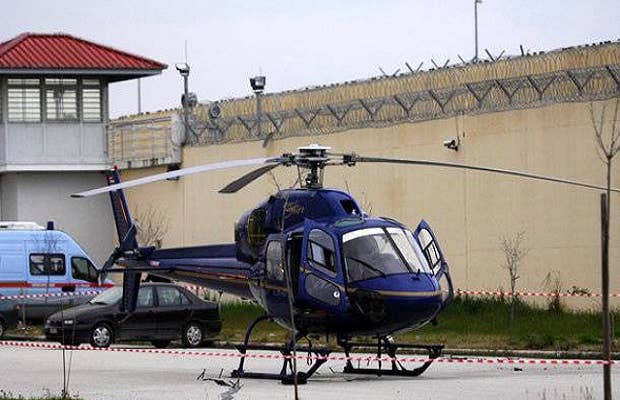 Yesterday, two inmates escaped from a Quebec prison by climbing a rope to board a stolen helicopter. Their jailbreak was short lived, as three people—including 36-year-old inmate Benjamin Hudson-Barbeau—were arrested some 30 miles from St. Jerome prison. Last night, police surrounded the other inmate, Danny Provencal, and were reportedly negotiating with the 33-year-old.
The helicopter was tracked to a town 50 miles from the jail, where the pilot was found and questioned. The pilot was reportedly hired for a tour, but once the helicopter was in the air, a gun was pointed at his temple and he was ordered to fly to St. Jerome. 
Not long after the escape, someone claiming to be Hudson-Barbeau called Montreal's98.5 FM:
"I don't want to cause any harm to anybody. I am not a killer. I never did anything bad to an innocent. I know that (the escape) wasn't the best thing to do, but I didn't want to stay in prison anymore. I am ready to die," the station reported he said.