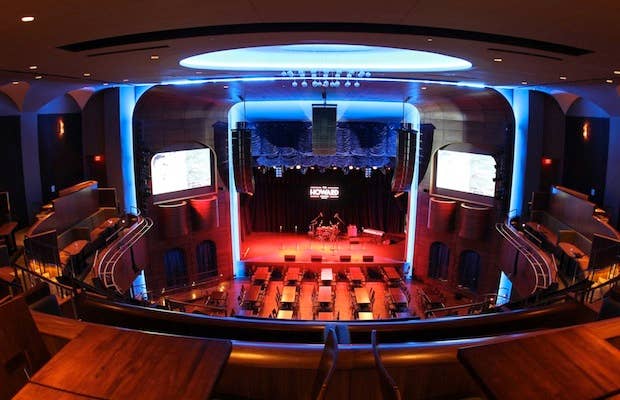 New Year's Eve is a mere day away, and if you're looking for a place to party in the District, we have a few suggestions. First, there's "The Act" at the historic Howard Theatre (620 T St. NW), a masquerade ball that will feature pop violinists, fire breathers and music by DJ Biks and Spinser Tracy. The party will begin at 9:30 p.m., and at midnight, a huge balloon will drop and the screens will cut to a live feed of Times Square. Get tickets here.
If you're hungry, 901 Restaurant & Bar (901 9th St. NW) will host two dinner seatings that will offer a four or five course meal. Both options feature seared scallop risotto, stone crab claw, grilled beef medallion and pumpkin cheesecake. The four course dinner is $55 and is accompanied by two champagne glasses, while the five course meal is $85 and comes with a complimentary champagne bottle and an intermezzo of yuzu gelee.
Capitale (1301 K St. NW), which opened in September, will host a four-hour premium open bar that kicks off at 9 p.m. DJ EPX will handle the music, and Capitale's massive, leaning columns will have partygoers convinced they're more intoxicated than they already are. Lastly, Dupont's One Lounge (1606 20th St. NW) will host a party featuring the talents of several DJs and surprise giveaways. When the clock strikes midnight, guests will be treated to a complimentary champagne toast and the confetti you expect to see at midnight.
If the Redskins win tonight, every party will be that much better.