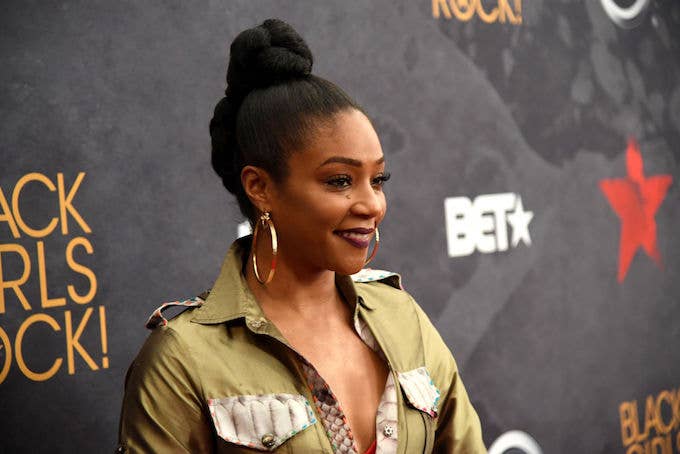 Tiffany Haddish is handling her Golden Globe nomination snub like the seasoned Hollywood pro she is well on her way to becoming. The stand-up comedian skyrocketed to household name status after starring in Girls Trip, which garnered the biggest opening weekend for a live-action comedy in 2017 and has raked in over $138 million. Haddish was previously a regular on The Carmichael Show, and appeared in films such as Keanu, but it was her show-stealing hilarious performance in Girls Trip that put her on Hollywood's A-list.
All the success clearly hasn't gone to Haddish's head though; she's not taking the lack of a performance nomination personally, although she does appreciate co-star Jada Pinkett Smith, who called out the oversight. Girls Trip was an important turning point for an often white-washed industry, as it was the most successful film to have been produced, written, directed by, and starring black artists.
In a series of earlier tweets, Jada decried the Hollywood Foreign Press Association for failing to do as little as watch the film and shouted out Haddish as "funniest person on screen in 2017." As it turns out, Haddish will be presenting at the awards show. As sad as we are about the snub, we're looking forward to Tiffany bringing her signature humor to what can be a very stuffy awards season.