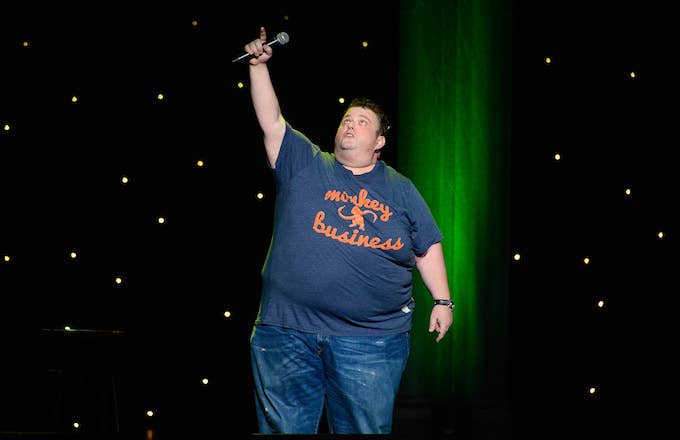 Comedian Ralphie May died from hypertensive cardiovascular disease, according to Clark County Coroner John Fudenberg.
The Coroner has classified the cause of death as natural. Drugs and alcohol did not play a role, although the Coroner notes that May's weight was a contributing factor to his death. Morbid obesity carries with it risks of high blood pressure and heart disease.
May passed away in October after battling pneumonia for 6 weeks. The last time anyone saw him was when he went to his hotel room to eat Jack in the Box. May had just performed at Harrah's in Las Vegas.
Despite being gravely ill, May still went ahead and did a meet-and-greet for his fans after his show.
He was 45.