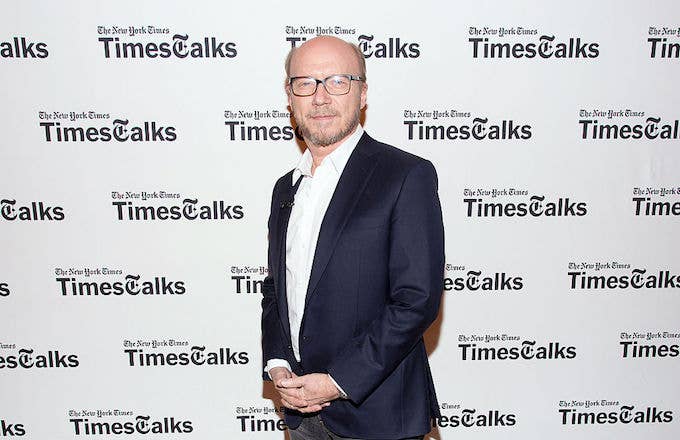 Paul Haggis, best known for directing Oscar-winning films like Crash and Million Dollar Baby, has been accused of sexual misconduct by four different women,TMZ reports. Two of those women accuse Haggis of rape.
The allegations stem from a December lawsuit in which Haleigh Breest, a film publicist, sues Haggis for raping her. She claims he forced himself on her at his apartment after a movie premiere. Haggis denied Breest's allegations and countersued, arguing Breest only sued him in an attempt to wrangle a $9 million settlement.
But Breest's courage in going public with her allegation encouraged three other women to come forward with their own stories of sexual assault at the hands of the Oscar-winning director. One of these women claims that Haggis forced her to perform oral sex and then raped her.
According to The Independent, Haggis's lawyer has denied the allegations, saying, "He didn't rape anybody." TMZ says Haggis has been known to boast that he's "used to defending himself against false allegations" because he is outspoken about his criticisms of Scientology. He was a member but has since left the church, and even appeared in a 2015 documentary, Going Clear, about the experience.
Haggis wrote and directed the pretty awful Crash, which went on to win an Oscar for Best Picture in 2005 and had a large ensemble cast including Sandra Bullock, Don Cheadle, Terrence Howard, Ludacris and Ryan Phillippe. However, many did not agree with the Academy's decision (a huge shock, I know) and called the movie out for being a shallow attempt at depicting racism that only perpetuates the same tired racial stereotypes it believes it tackles. Many critics now believe that Crash is among the biggest Oscar Night mistakes ever made. In 2015, Haggis himself admitted that he did not believe Crash deserved its Oscar. He also directed 2004's Million Dollar Baby, which also won an Oscar for Best Picture in 2004.