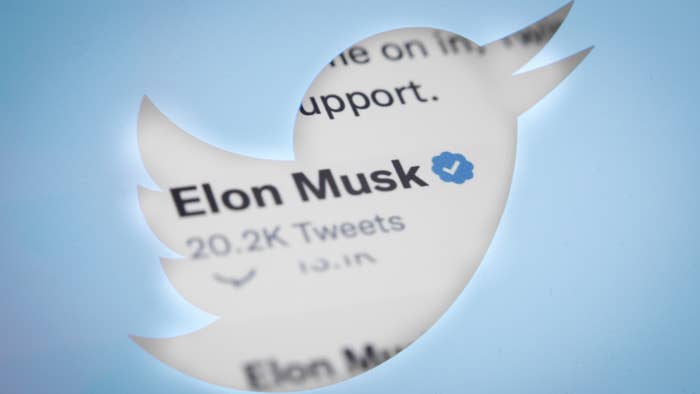 Elon Musk wasn't bluffing.
After months of lead-up, the billionaire tech mogul and his Twitter platform began confiscating verified checkmarks from various legacy accounts, many of which belonged to celebrities, athletes, and prominent media figures. Musk announced the move back in February, saying anyone who wanted to obtain or keep their verified status would have to sign up for an $8-a-month subscription service. 
But it appears Musk made some exceptions. As pointed out by the Verge, a number of high-profile figures have retained the coveted blue checkmark on their accounts despite their public refusal to pay up. One such user was Lakers star LeBron James, who previously announced he had no intentions to buy a blue badge, a formerly free symbol used to communicate the authenticity of an account. 
"Welp guess my blue ✔️ will be gone soon cause if you know me I ain't paying the 5," James tweeted, shortly after Musk claimed he would start removing legacy verifications on April 1.
April Fool's Day came and went without the blue checkmark apocalypse. Some users suspected Musk had no intentions of purging legacy verifications, and was simply trying to boost Twitter Blue subscriptions. However, he warned users that the checkmark purge had been delayed to April 20, aka 4/20.
By Thursday afternoon, a slew of popular accounts saw their blue badges disappear, suggesting they did not pay for the platform's subscription service. Fans immediately noticed LeBron's page still had the verified checkmark, accompanied by the note, "This account is verified because they are subscribed to Twitter Blue and verified their phone number."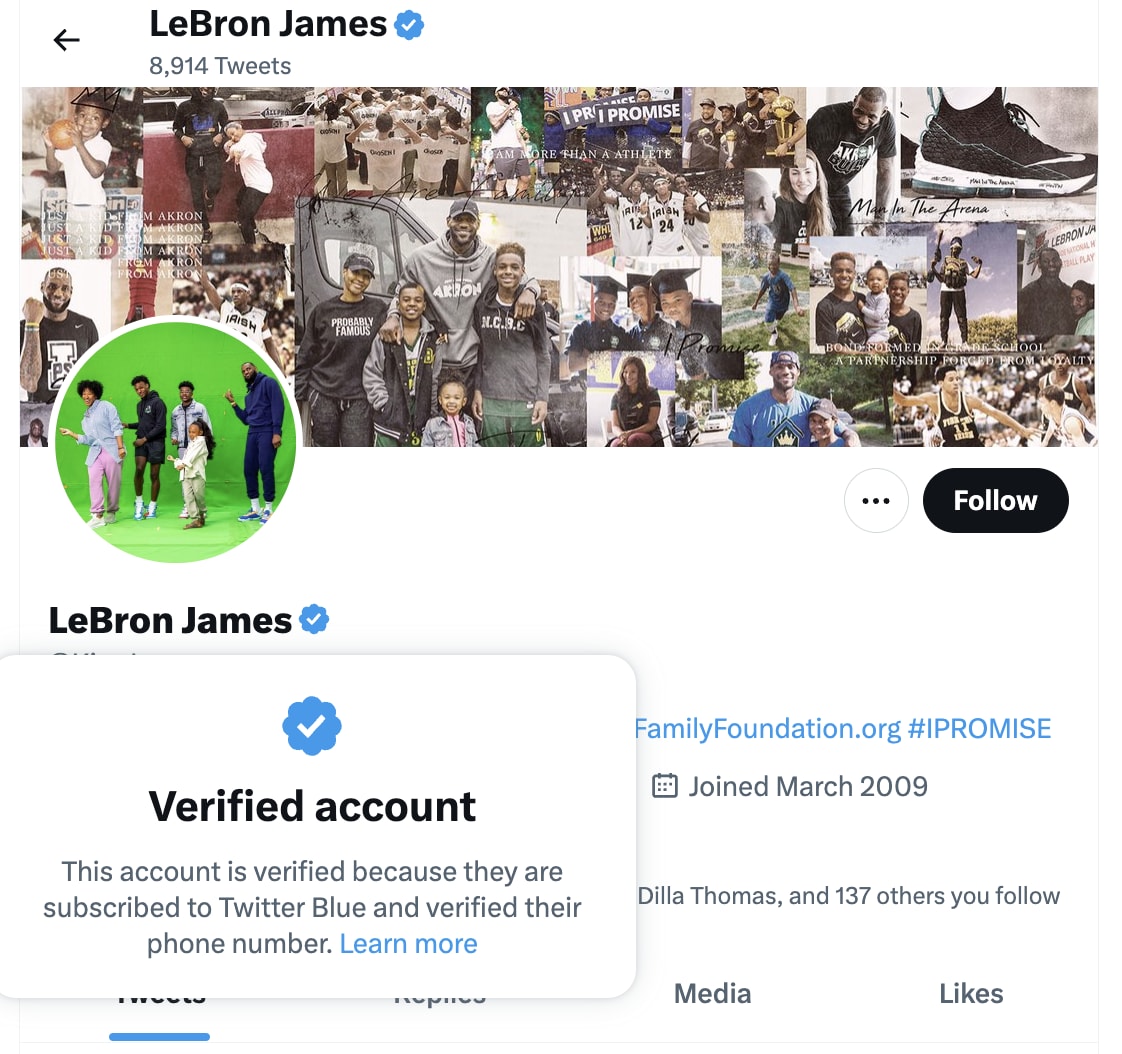 James' media adviser Adam Mendelsohn told the Verge the NBA superstar did not pay for the checkmark, despite what is indicated on his account, which has more than 52 million followers. So, was it an oversight? Not according to Twitter. 
A spokesperson for the social media company said James was offered "a complimentary" Twitter Blue subscription "on behalf of Elon Musk," as well as other notable users. Musk confirmed this in a Thursday evening tweet, saying he's "paying for a few personally."
Musk didn't initially reveal which checkmarks he's covering, but Stephen King's unwanted verified status was among the freebies, whether he likes it or not.
Later, Musk offered more specifics.
Ice-T indicated he, too, received a complimentary badge, but warned followers it may "disappear soon."
According to Rolling Stone, only seven of the 50 most-followed Twitter accounts have retained their checkmarks (not including Musk and Barack Obama). Those accounts belong to LeBron James, Rihanna, Taylor Swift, Ellen DeGeneres, Britney Spears, Jimmy Fallon, and Miley Cyrus, but it's unclear if any are subscribed to Twitter Blue. The magazine also noted that "half of Twitter Blue subscribers have under 1,000 followers, and around 17 percent have under 100."