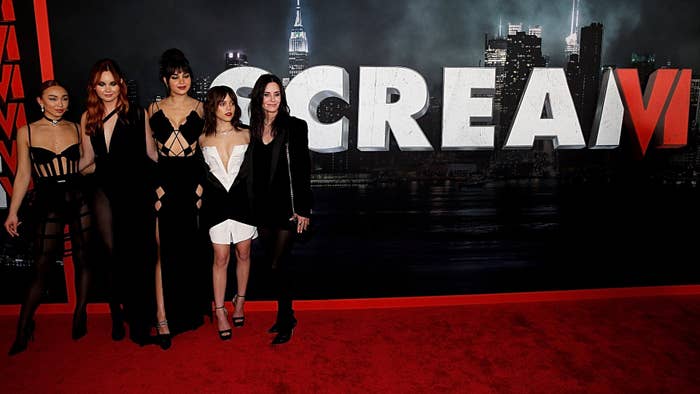 Scream VI is stabbing its way to the top of the box office.
According to Variety, the much-anticipated sequel clocked about $19.3 million on its opening day, including $5.7 million during previews. The horror flick is projected to earn a total of $43.5 million by the end of the weekend, which would mark a franchise best.
Its predecessor, 2022's Scream, racked in approximately $30 million in its domestic opening weekend; Scream 4 (2011) earned $18.7 million, Scream 3 (2000) at $34.7 million, Scream 2 (1997) at $33 million, and Scream (1996) at $6.4 million.
Jenna Ortega is preparing to host tonight's episode of SNL with musical guest The 1975. In promos for SNL, Ortega and Bowen Yang go back and forth about all the millennial ​​​​​​jargon she's using.
"I'm hosting SNL with musical guest The 1975," she says.
"I feel so old, I don't understand any of your generation's slang," Yang says.
You can check out the rest of the bits below.